Saying "yes" to Malta is an easy choice. Thousands of digital nomads and other expats have made the move and are successfully running their own companies or working for Maltese operations here.
But what about the details?
What will it cost to live in Malta? Do you have to worry about crime in one of Europe's southernmost countries? Does Malta have an expat community? Can you retire to Malta?
Picking up stakes and moving to another country can be a quick decision but some research can help you feel more connected once you arrive.
We'll address these questions with special attention paid to the comparative costs, best cities to live and details of the expat life here, along with other relevant information on Malta.
Read on for all you need to know about living in Malta.
Malta's Comparatively Affordable Cost of Living
Generally, Malta is a very affordable country to live in. Two factors create certain exceptions to this rule:
because Malta is an island, certain imported goods may be more expensive;
Malta's recent economic boom and popularity with expats has made some areas of the country much more expensive than others.
It's realistic to believe that Malta will only become more expensive as time goes on, so look for opportunities, like longer-term rental contracts, to lock in current prices.
For the most part, this is a good guide to what you can expect to spend in Malta:
Rent is one of the largest and most variable costs of living here.

If you choose an older apartment, outside of the trendy areas, a couple can find a flat for under €700/month.
In Sliema or St. Julian's in a brand new complex that could go up well over €1,500/month. But, note that almost all the apartments in Malta come furnished, so that takes care of a cost.

The average bill for utilities (water, electricity, fuel and internet) of €150 – €200 might seem on the high side, but remember that you don't pay any property taxes in Malta for things like sewer and infrastructure maintenance.

Also, keep in mind that Malta gets very hot in the summer and most buildings are poorly insulated against chilly winter days, so your utility bill may go up in January, February, July and August.

The Maltese government is striving to make the public transportation system better and where they've succeeded you can get good transit for a very low price.

Fares range from €1.50 to €3.00 each way depending on when you are using the service (winter, summer & late night), but keep in mind there's unlimited transfers within two hours.
Monthly bus passes cost €39.
Unlimited travel for 7 days costs €21 for adults, €15 for children.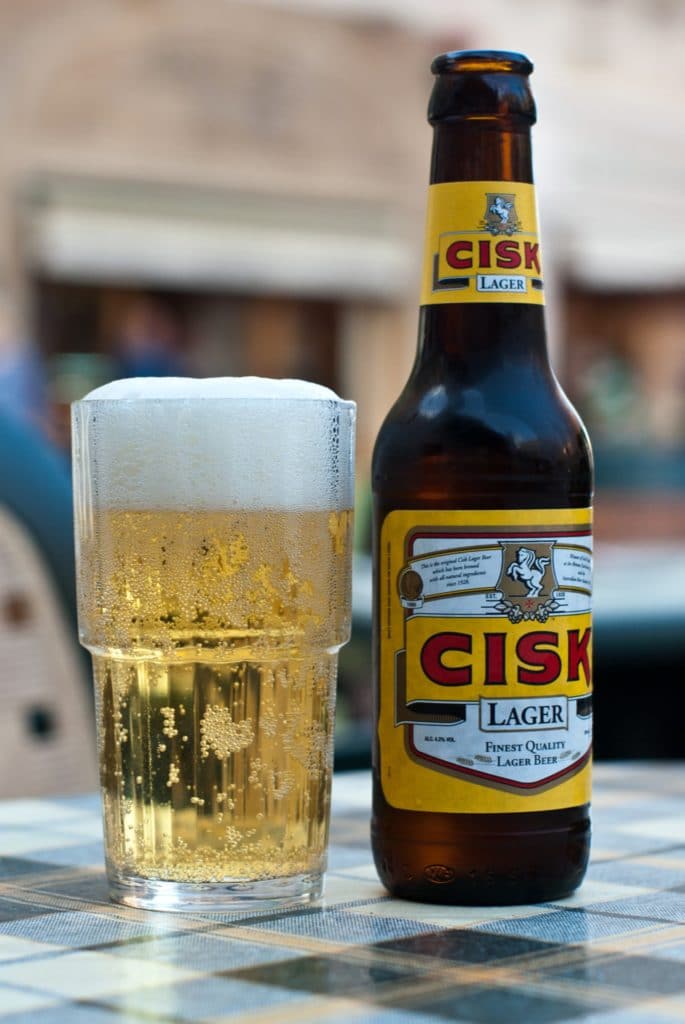 Outside of tourist areas, a meal in a mid-range restaurant costs about €40 for two.

A local beer can be had for around €2.
A fancy coffee for €3.
A movie ticket for €7.
As discussed below though, you may find yourself wanting to save some of your entertainment budget to spend on travel.

If you're self-employed or living here under certain residence permits without public health care, you may need to buy private health insurance.

This can run to €275 – €1200 per person depending on your needs. One-off visits to the doctor are about €15.

The cost of groceries in Malta will depend on your willingness to switch to local products and brands.

If your diet is pretty close to the Maltese standard, you might spend €200 a month.
Whereas, if you need to stick to the packaged goods and the brands you recognise your monthly bill could get closer to €400 a month.
Note that traditional Maltese bread (Hobz) and other bakery items are especially cheap in Malta, so don't necessarily use that price as a general indicator of affordability.
What you don't see mentioned in that list is the saving you will likely make when it comes to paying income tax in Malta.
Due to Malta's favorable tax rates, and when working with a great tax advisor here in Malta, you can make huge savings on the tax that you pay when compared to most countries.
Cost of Living in Malta Compared to the UK
Rent in Malta will almost always end up being cheaper than the UK, especially if you're used to living in central London. You'll also notice that you save a lot on transit fares compared to almost anywhere in Great Britain.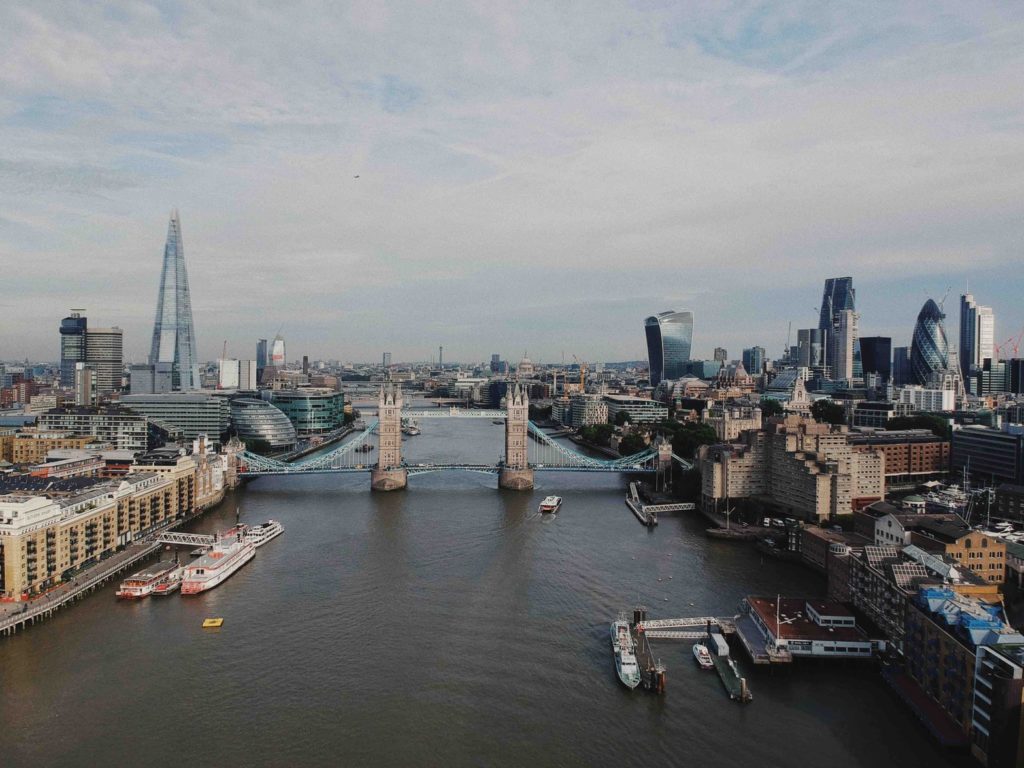 Depending on how you shop, food will probably be about the same or a bit more expensive — but restaurant meals are definitely cheaper outside of Malta's tourist strips.
Your healthcare costs will depend on whether you work as an employee of a company registered in Malta, and get public insurance equivalent to the NHS, or have to buy insurance privately. Prescription drugs will be more expensive in Malta than what you're used to.
Malta's Cost of Living Compared to the US
The most difficult part of comparing the living expenses in Malta vs. the US is rent. If you're coming from NYC or San Francisco you might be cutting this expense by 50-75% — sometimes more!
Or you might pay about the same as what you would in a smaller Midwestern city.
It's important to know that you'll probably spend more on groceries in Malta than you would in the US, especially if you buy a lot of packaged goods.
The trick to keeping the price down is to eat like a local.
If you drive, gas will definitely be noticeably more expensive in Malta, as is the case for almost anywhere else in Europe.
Living Expenses Compared to Ireland
Comparing Valletta to Dublin, you'll probably see a slight to moderate reduction in rent by moving to Malta from Ireland.
Entertainment and groceries will be about the same or slightly less in Malta, with alcohol in bars and restaurants being the biggest savings by paying Maltese prices.
Utilities, except probably your cell phone bill, will be less in Malta than in Ireland. And as compared to almost everywhere in Europe and North America, transit is cheaper in Malta.
How Does the Cost of Living in Malta Compare to Australia?
Depending on how you fill your shopping basket, groceries will be about the same or a bit cheaper in Malta compared to most Australian cities.
Restaurants, except for alcohol, are likely to be slightly more expensive in Malta.
There are definitely more opportunities to economise on rent. On almost all apples-to-apples comparisons, a Maltese apartment will go for at least 15% less than in Australia. If you're coming from Sydney or expensive parts of Melbourne or Brisbane, rent can easily end up being 50% cheaper.
Do know that buying and driving a car will be more expensive in Malta than in Australia, but many Aussies take this as an opportunity to change their lifestyle and do without the car.
Other than transit, childcare is the greatest saving to be made in Malta compared to Australia.
Is It Possible to Retire to Malta on a Budget?
From a budgeting standpoint, retiring to Malta is definitely feasible, even if you don't have a huge income. That's especially the case if you find a home outside of the trendy parts of Valletta and its suburbs.
Operating a car is one of the areas where Malta is expensive. If your retired lifestyle means you can live within walking distance of the shops and rely on public transit for getting around, all the better!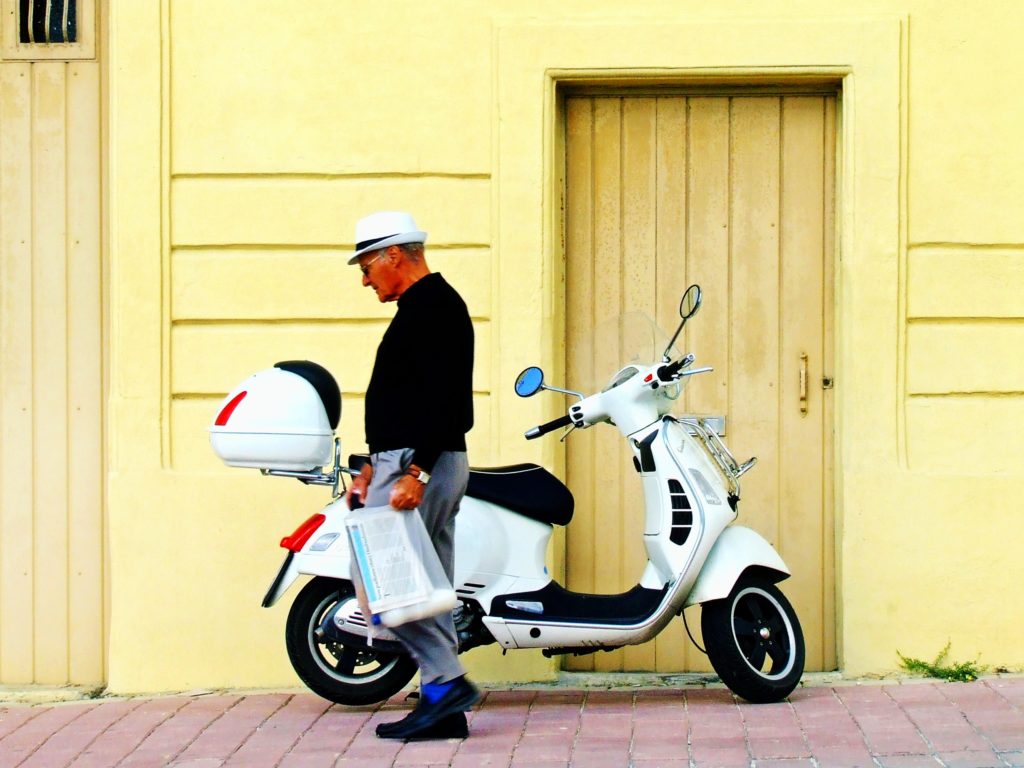 Two items to keep an eye on are healthcare and pharmaceuticals. Depending on your age and where you're moving from, you may be eligible to carry over the healthcare coverage from your home country when you retire to Malta.
If you spending your retirement years in a Mediterranean paradise sounds good, check out our in-depth guide, where we outline all the details and steps needed to retire in the archipelago.
Malta's Low Crime Rate
The US Department of State classifies Malta as a Level 1 country and advises Americans to exercise normal precautions in Malta.
There are about 430 police officers for every 100,000 people in Malta. That's about twice the rate in the US, Japan, Australia or Canada.
Violent crime, including murders, occur in Malta at about one-quarter the rate in the US.
There is some concern about crimes of opportunity targeting tourists and others in Valletta. Pick-pocketing, in particular, has climbed in recent years. The vibe on the ground hasn't changed though. The truth is, almost all European cities have this concern, but the reality is that it's a rarity.
Celebrity Spotting in Malta
Especially as the luxury real estate market expands there are sure to be more celebrities living in Malta.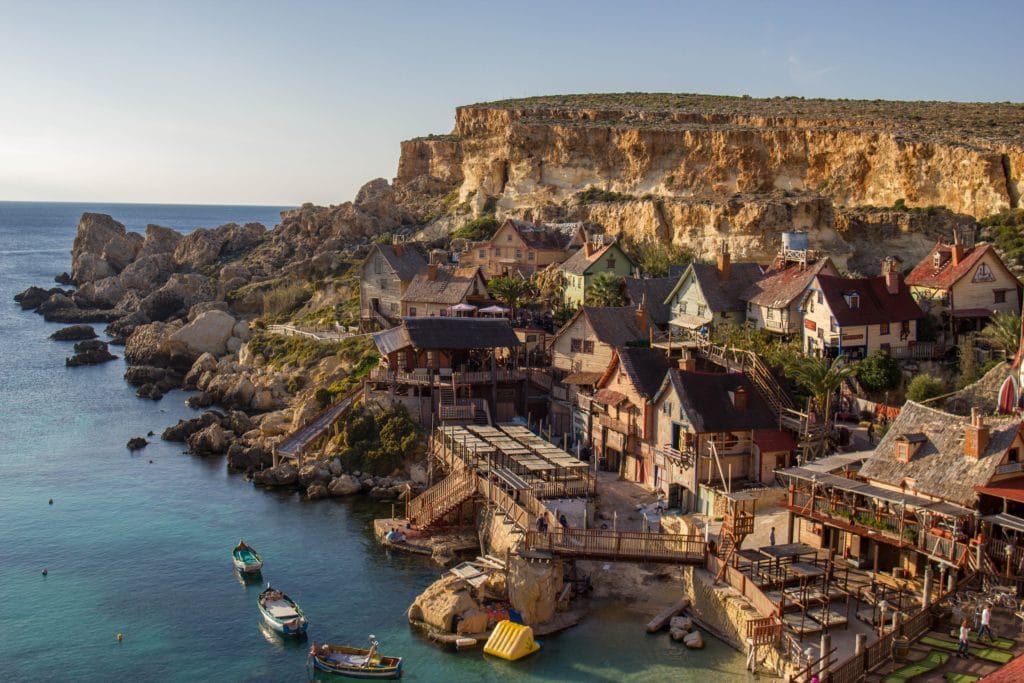 Many are attracted by the sunny weather or the Maltese tax system but its popularity as a filming location is also a big draw. Movies that have brought celebrities to Malta include:
One of the first was the musical version of Popeye starring Robin Williams.
The set from the 1980 feature remains intact and is a popular tourist destination.
Steven Spielberg had high praise for Malta after shooting Munich on the island.
While he filmed Mortals Are on Malta, Tom Cruise reportedly bought a luxury house here.
Life in Malta: The Pros and Cons
Malta has done an excellent job of attracting thousands of expats over the past few years.
We don't want to sugar coat it though, like any country there are realities to living (whether working, or retiring) in Malta as well. The aim of this section is to give you an unbiased view of what life is like here.
Pro: The Economy is Booming
At just 3.7%, Malta has one of the lowest unemployment rates in all of Europe. It's a small, fairly traditional country, so that number may be a bit more positive than the actual state on the ground due to a lower labor force participation rate, but the Maltese economy is thriving.
You do need to secure a job placement before you can apply for a work permit and most of Malta's residence permits require you to prove that you're self-sufficient, so make job-hunting an early priority if you aren't self employed.
Game development, online gambling and fintech (with a focus on blockchain) are all thriving sectors willing to hire expats in Malta.
Tourism, especially related to yachts, is the biggest source of seasonal employment for foreigners.
Pro: English is an Official Language on Malta
According to recent statistics, 88% of people in Malta can speak English. It's also one of Malta's two official languages and since government services are available in English, language is one of the easiest parts of living here.
In part, that's why there are so many Brits living in Malta, including those who have retired here.
But, Malta is generally a very multilingual country. Roughly two-thirds of Maltese can also speak Italian and just over 15% say they speak French.
Pro: Malta's Beautiful Weather
Malta has a truly wonderful climate.  The year-round temperature average is around 23 °C (73 °F) during the day.
In the summer, we can get up into the low 30's (Celcius) and 90's (Fahrenheit), but ocean breezes that cool things down a bit and clear out any humidity are common. In July, we can expect an average of 12 hours of sunshine to make a daily contribution to our 3,054 total hours in a year.
Compare that London, which has around 1,633 hours of sunshine a year, or Vancouver with 1937.
Winter can be wet (and darker) but even in November the temperature is usually more comfortable than elsewhere in Europe.
Pro: Malta Is Close to Everything
One of the cons discussed below is that because Malta is a relatively small country it is possible to run out of things to do. Luckily, Malta's position in the middle of the Mediterranean puts it within easy reach of a long list of destinations.
By air, you can make it to Barcelona, Rome, Munich or Athens in two hours or less. Cairo, Tel Aviv, London and Paris are only a little bit further away.
If you don't fly around Europe much, you'll soon realise how cheap it can be. Flights are dirt cheap, meaning a weekend away doesn't have to be a once a year thing.
As well, Virtu Ferries operates a regular ferry service between Malta and Sicily. It takes about 1 hr 45 min each way and, in the summer, runs several times a day.
Pro: Malta Has Some of the Best Diving in the World
If scuba-diving is a hobby of yours (or if you've thought about learning) Malta is the place for you. There are about 100 registered dive sites in Malta and lists of top 10 dives in Europe usually count 2 – 4 from the Maltese list.
Con: Public Transport and Roads Aren't Great in Malta
If you're living and working in Malta it can be tough to avoid rush hour when the buses can get very crowded. That leads many Maltese who have the means to opt for driving.
But the challenge is, parking ends up being a problem as well.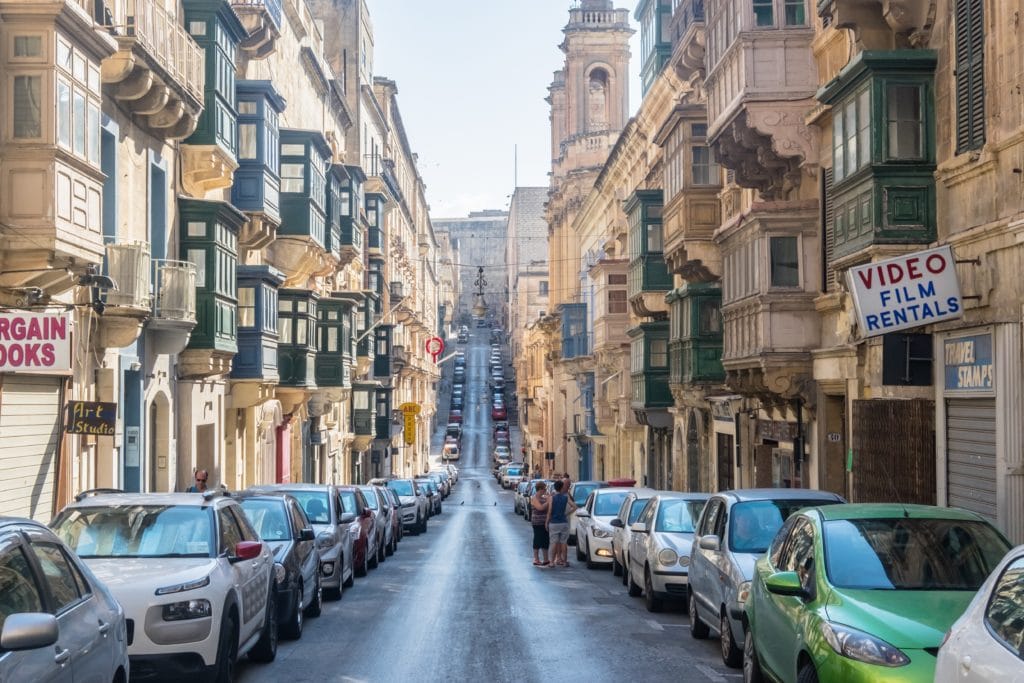 Unfortunately, many Maltese businesses are located in Valletta. which is an old city with narrow streets. Rush hour can make an even greater difference on traffic than in bigger cities and parking is very difficult.
Con: The Beaches Tend to be Crowded
Yes, it's (almost) always sunny in Malta. And the Mediterranean is a short drive from all points in the country.
But the rocky shores and tall cliffs that made Malta such a strong fortress-island in the Middle Ages mean that there aren't many wide stretches of sand suitable for laying on a beach towel.
There are a few good options like Mellieha Bay but they tend to get a quite crowded. If you're up for an adventure, more isolated beaches like Ghajn Tuffieha are more serene.
Con: Malta is a Small Country
With a population under 500,000 and an area of just 122 square miles, Malta is one of the smallest countries in Europe. There aren't many countries that can make Andorra or Luxembourg seem big but Malta manages to do it!
There is plenty to do in Malta, but some expats find it a bit claustrophobic.
Being on an island means that things can take a while to get here and business doesn't always run at the efficient clip you may be used to.
If you're coming from somewhere like France, Germany, the US or UK and are used to being able to get in your car and visit a noticeably different region, on a whim, Malta might be a disappointment.
Con: Malta's Limited Calendar of Culture Activities
For both high and pop culture, Malta can't compete with the larger centres in mainland Europe.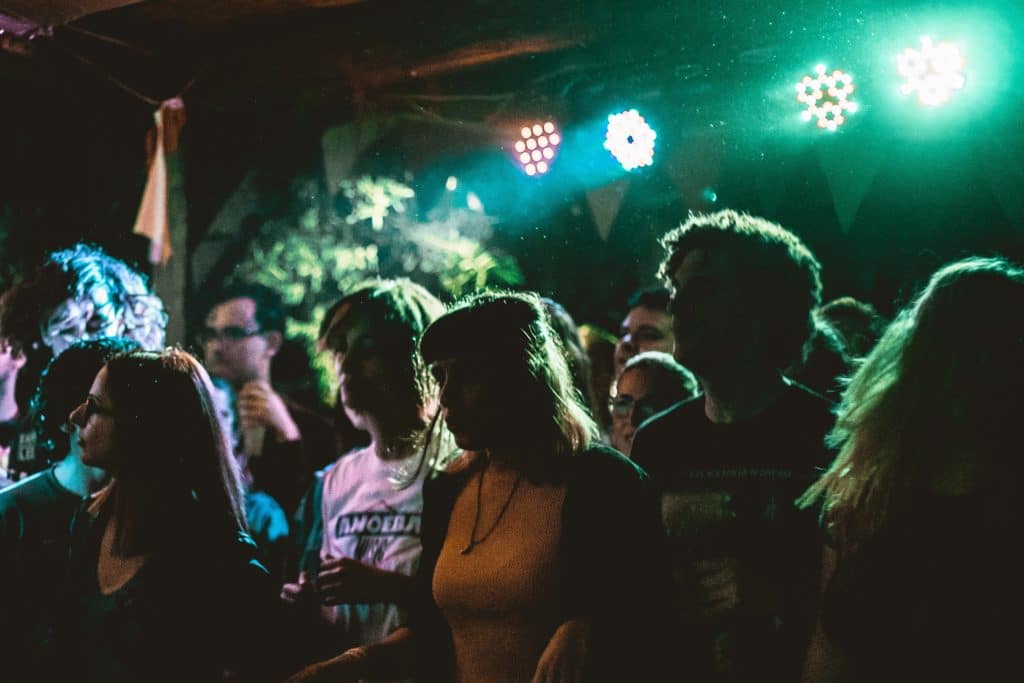 It may take years for your favourite band to make it to Malta and while football is on the rise there aren't many other options for watching professional sports on Malta.
It's not that there's nothing to do — there is. You may just have fewer options to what you're used to.
Good Places to Live
For such a small country, there are surprising differences between the various areas of Malta. Painting with broad strokes, highlights include: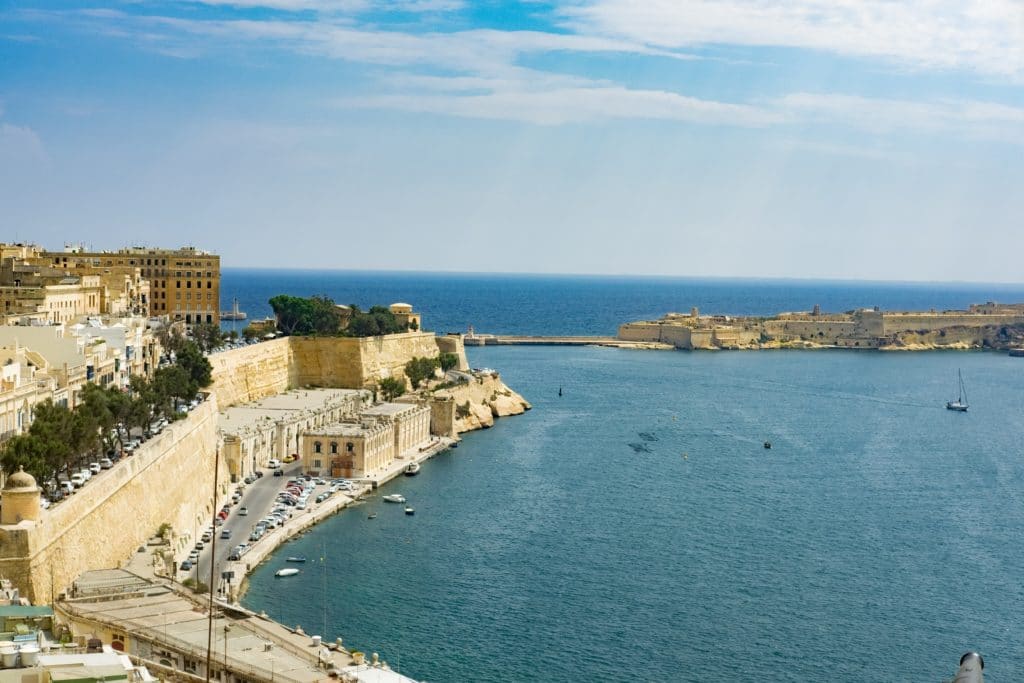 A full discussion of the best places to live in Malta is available as its own standalone guide.
Connecting with Malta's Expats
Malta has a truly diverse and thriving expat community. A few organisations even have events specifically for the expats.
There are also a few pubs and bars that are popular with expats including Step Down Bar in Sliema, Ryan's Pub and the Dubliner Irish Pub, both in St. Julian's.
Blogs, Forums and Facebook Groups for Expats in Malta
Online communities are great ways to connect with those who are facing the same challenges and joys that you are as part of your move to Malta.
However, finding the right community can be challenging, even more so when done online. Lucky for you, we've compiled a list of the best expat forums for those living in Malta. With a little bit of research, you'll find that there's people from all walks of life ready to greet you with open arms.
International Schools as a Community Hub for Expats
Because they are so popular with expat parents the international and private schools in Malta are cornerstones of Malta's expat community. Verdala and St. Edward's, in particular, are popular with expats.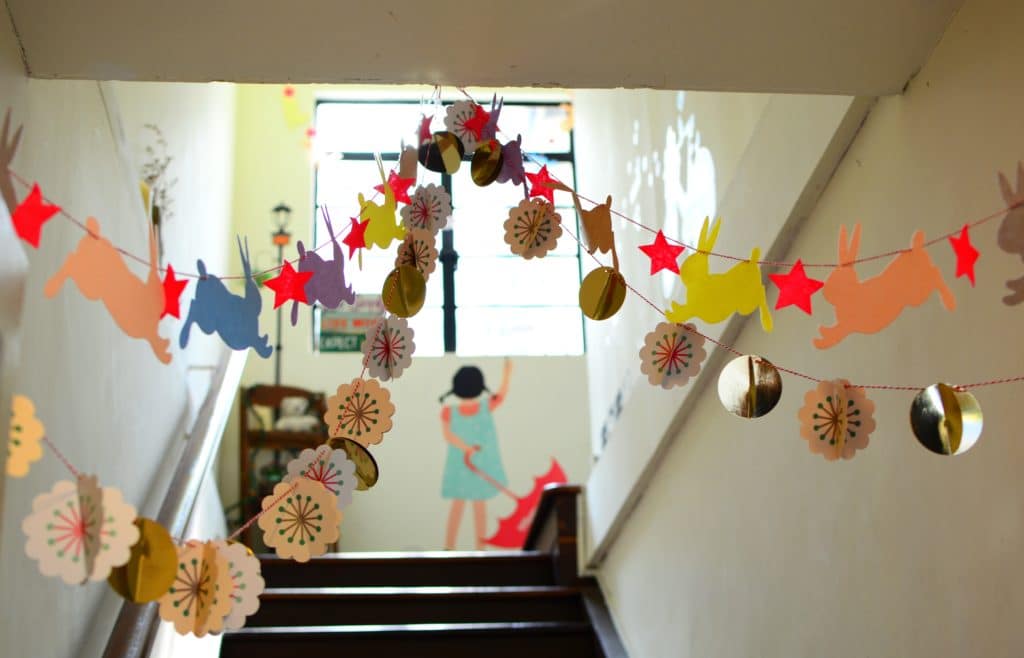 It's not something many people think about, but schools can be a great way to make friends, not just for your kids. Choose your school wisely and you're bound to meet parents that will form your new social circle in Malta.
British Expats Living in Malta
Malta voluntarily became a British protectorate in 1800 and has had a close connection to the UK ever since.
The latest census, dating back to 2011, reports that UK 6,652 citizens lived here under one of the various residence programs. Although unofficial sources claim that number is now closer to 12,000.
While the effects of Brexit on Malta and its UK population remain to be seen, the upcoming 2021 Maltese census — scheduled to take place on Sunday 21 November — will shed more light on the situation.
The British High Commission in Malta can answer any questions about the status of British expats in Malta. As well, there are online forums where Brits can meet other Brits who have moved to Malta, and the British Residents' Association.
What You Really Need to Know About Moving to Malta
Relocating to a new country is a huge step in anyone's life and you should have a detailed plan before you make the leap. If it's possible for you to visit Malta and get the lay of the land before finalizing your decision to pull up stakes that would be ideal.
But, as you're going through the process, there are a few important points that will make an outsized difference to your quality of life here:
Rent varies quite widely in Malta, so if you aren't buying a home, it pays to focus keenly on your apartment search.
If you can avoid driving or a long rush-hour transit commute, you'll be happier.
Many from the EU and UK have retired to Malta. There are thriving communities of expats of all ages here.
Speaking English will set you up for a smooth transition to Malta.
As usual, success is in the details; reach out with your questions and I'll be happy to help guide you through the finer points of living in Malta.