Regardless of the region, property ownership is always a hot topic. But when it comes to Malta, property ownership seems to be in the country's DNA. In fact, the Maltese people encourage and help their children buy their first homes, as home ownership is integral to them.
The overall scope of Malta's luxury housing is also impressive, to say the least, since it has managed to stay robust despite the Great Depression and the Greek market collapse.
Moreover, it is among the top-performing housing markets in the world, experiencing consistent capital growth. As for the country itself, it has excellent standards of living and a warm Mediterranean climate to complement them.
Hence, it is understandable why you might want to move to Malta.
In this guide, you will learn the ins and outs of the Maltese luxury real estate market, including the types of properties available, desirable locations and the process involved in purchasing a property.
Where Can You Buy Premium Property in Malta?
The Maltese archipelago has three major islands, including Comino, Gozo, and Malta. The best region to buy a property depends on your lifestyle preferences and how much peace and quiet you require.
Since the country is a hub for tourists, particular areas can get noisy and crowded during peak months.
If you are searching for a premium experience and want to be close to nature, we suggest buying property in Gzira, St. Julian's, or Sliema. Along with majestic seaside views, these cities are also home to malls, a jubilant nightlife, and restaurants serving all sorts of cuisines to satisfy your palate.
The prices of properties in these areas are dependent on how close they are to the seafront. You will find everything from luxurious apartments to high-quality villas.
If you prefer a fast-paced lifestyle and want to absorb the cultural aroma of Malta, you should buy property in Mdina or Valletta.
As for the expats who want a laid-back country lifestyle or want to retire in Malta, Gozo, Rabat, and Zebbug are the best places to buy property. These areas offer a noise-free, peaceful environment and a traditional atmosphere that is quintessential of Maltese village life.
Malta also has Special Designated Areas, or SDAs, that are spread across the islands. Villas in these areas are quite expensive, as there is little land left for construction now. But if you are lucky and play your cards right, you can get a rustic-looking villa built back in the seventies. It is up to you to reside in it as such or remodel it to suit your lifestyle.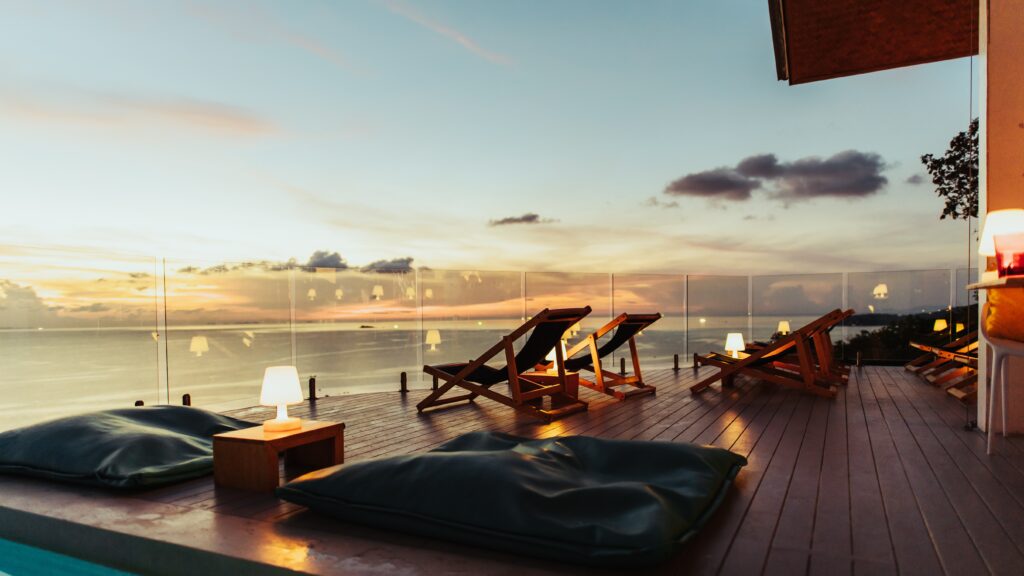 How Much Do Luxurious Properties Cost?
Like anywhere, the price of properties in Malta differs based on the island it is located on, the specific area, and the current state of the housing market.
Keep in mind that the following prices are for premium, high-end properties. You can expect the average prices for standard properties in Malta to be considerably lower, and there are still bargains to find if you go looking.
Sliema
A high-end penthouse in Sliema with two bedrooms and two bathrooms can cost €1,300,000.
Sliema also has several meticulously designed apartments that offer proximity to all major city centres and natural sights. An apartment with three bedrooms, four bathrooms and 260 square metres will cost you €2,250,183. The most notable thing about apartments in Malta is their spaciousness.
Even with just three bedrooms, the apartment has a fully fitted kitchen with a breakfast room. Plus, the lounge is large enough to be used as a dining room. There is a walk-in wardrobe in the master bedroom and tons of storage space.
In Sliema, the average price per square metre is €5,000, so you can expect to pay a lot even for smaller spaces. Meanwhile, the average median price of a three-bedroom apartment in Sliema is €800,000.
Saint Julian's
If you prefer the vibe of Saint Julian's, you can find a three-bedroom penthouse with three bathrooms and 425 metres square area for €2,600,211. The penthouses in the city offer a premium experience thanks to their proximity to the sea views.
The median price of a three-bedroom apartment in Saint Julian's is €600,000 while the price per square metre can be up to €3,200.
Meanwhile, a fully furnished apartment in Saint Julian's will cost around €1,595,129. The apartments in this part of Malta overlook the beautiful Spinola Bay and enjoy natural sunlight. At this price, you can buy a four-bedroom apartment with a sizable kitchen and a lounge large enough to make space for a dining table.
The average median price for larger apartments in Saint Julian's is €1,200,00.
Ta' Xbiex
Properties in Ta Xbiex can also give you a bang for your money, with a five-bedroom apartment priced at approximately €1,650,460. At this price, you will get a fully furnished apartment with a seafront and ample terrace space.
The average price of a large apartment in the city is €1,650,460, while the median price per square metre is €3,200.
Meanwhile, a smaller three-bedroom apartment in the same city costs around €1,900,530. Most apartments in this price range will give you a view of the Ta' Xbiex marina along with the forts of Floriana and Valletta.
Although the smaller apartments in Malta have all the basic amenities, you are likely to only find a south-facing property or seafront view at a higher price. The median price in the area is €1,590,443, while the median price per square metre is €6,787.
Some of the Most Expensive Properties in Malta
Malta is arguably home to some of the most expensive properties. While most of them are a few hundred thousand Euros, some are multi-million Euro properties.
Fully Detached Villa in Bahrija
Priced at a whopping €20 million, this villa lies on the coast of Gozo and Malta. It has ten bedrooms, a vast swimming pool, a kitchenette, and an outdoor bar.
The villa covers 1,449 m² and has a mature garden that puts many manicured parks to shame.
Finished Palazzo in Qormi
If you are more of a history lover, you will adore this 15th century Palazzo, recently refurbished without stripping it of any history. The opening hallways are impressively sizable, while the courtyard will remind of historical Hollywood movies.
The property has eight furnished bedrooms, a garage for seven cars, two terraces, three bathrooms, and a vast outdoor pool. Quite interestingly, the city of Valletta is just a few decades older than this house.
Detached Villa in Iklin
The detached villa in Iklin covers 5,000 m² of the area with an outdoor pool, a barbecue area, and five bedrooms. Plus, there is a home gym inside and terraces around the whole villa.
Palazzo in Valletta
Another luxurious property in Malta lies in the beautiful city of Valletta. Priced at €13 million, the Palazzo is in the heart of Malta's capital city and has two entrances with three floors.
Although it was built quite some time ago, the property has been modernised with an elevator and air conditioning. The parquet flooring and ambient lighting may give off a modern vibe, but they do not devoid the property of its history.
Additional Expenses for Buying Property in Malta
When buying property in Malta, you do not only have to pay the price of the house and the notary's fee. Here are some other expenses you need to keep in mind:
Stamp Duty
Stamp duty is 5% of the property purchasing price. If the property is on a cultural heritage site, the stamp duty will be 2.5%. For Gozo, it is 2%.
You only have to pay stamp duty for immovable property, which is the house or villa itself. The furniture and appliance are movable property, so there is no stamp duty on them even if their price is included in that of the property.
You have to pay 1% of the stamp duty at the time of signing the preliminary contract. The remainder has to be paid when you sign the purchase-sale contract or within 15 days of signing it.
Other Fees
Apart from the stamp duty, you also have to pay some other fees, such as:
Agency fee
Registration fee of up to 1%
Notary fee (typically 0.25% to 1% of the property's price)
If you need a permit, you will also have to pay an additional €233 for that.
As per the country's AIP guidelines, the buyer can only use the immovable property for residential purposes. Also, the property can not be sold as more than one dwelling house. Buyers can not rent the immovable property acquired by the AIP permit to any third party.
You also have to submit a copy of your notarial deed to the AIP section. If it is your first time applying for the permit, you need to submit two passport-size photographs along with a copy of your passport.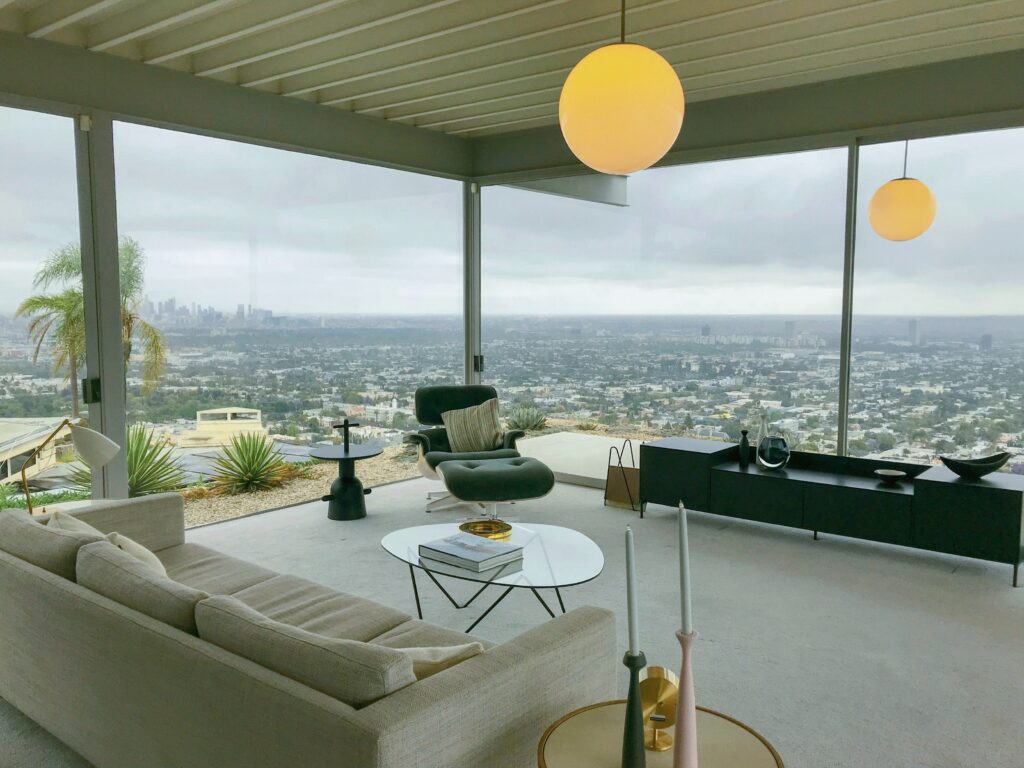 How to Buy Premium Housing in Malta
Buying property in Malta can take you anywhere from a few weeks to months. The entire process can be done by lawyers and agents, requiring little intervention or contribution from your side.
Purchasing a premium property can be used to meet the requirements of the Malta Citizenship by Investment Program. This requires you to invest a minimum of €700,000 in Malta or enter into a rental agreement with a value of at least €16,000 per year.
The four broad stages of buying property in the country are as follows:
Choosing a Property
First off, you need to choose a property you want to buy. The easiest way to do this is by searching for the listings online and contacting the realty agent to learn more details of the property.
At this stage, you can also decide if you need a furnished home with all the furniture and appliances already in place or if you would prefer an unfurnished space that you set up yourself.
Hiring a Notary
Once you have chosen a property and want to proceed with its purchase, the next step is to hire a notary, since they will apply for permission for you to buy the property. They will also represent your interest in the sale and support the transaction.
Creating a Preliminary Contract
Your notary will contact the realty agent or the seller directly and tell them about your intention to buy their property. They will then oversee the sale's legal aspects. Furthermore, they verify the absence of obstacles in the purchase process.
Their most important job is to draw an agreement with the seller's lawyer. This preliminary contract has information about the cost of the property, land tax, the description of the property, the terms of the contract, etc.
It is imperative for this contract to explicitly state why the investor is buying the property. If the investor wants to get citizenship, this must be mentioned.
In this way, if the government turns down their request for citizenship, they can cancel their transaction and not lose the deposit.
Signing a Contract
Finally, once all of this is done, the notary checks if the legal requirements are being met and there are no hurdles in purchasing this property.

After both parties sign the contract, the deal is sealed. Both the buyer and seller may be required to pay taxes and fees.
Find the Best Malta Has to Offer
Executives, expats and high net worth individuals are flocking to Malta, in no small part thanks to the country's premium housing and living experience. Hopefully, after seeing some of the best properties the country has to offer, you'll be itching to move as well.
If you're thinking about purchasing property in the archipelago and need help with the process, or would like some assistance in finding the right place for you, contact me today. I've helped countless others find the perfect property in Malta.