Over the past two to three years, Malta has made headlines around the world for its robust real estate growth. But headlines being what they are, often raise more questions than they answer…
Does the sunny outlook apply across the islands?
Are some types of property more popular than others?
Are renters feeling the squeeze as much as buyers?
And then all of the questions that inform how you'll behave if you're entering Malta's real estate market as an expat:
All of these questions and more will be answered as we dig into Malta's real estate market. Find out where trends are going and what they mean for the financial future of buyers and sellers alike.
What Are the Numbers Supporting Malta's Real Estate News?
In the second quarter of 2018, Malta's real estate prices increased (16.9% on a 12-months basis, over the year before) by more than anywhere else in the world.
That number is according to the Knight Frank Global House Price Index. Malta came in third at the end of 2016 and a respectable 20th at the end of '15.
That consistent track record establishes real estate in Malta as one of the best investments in Europe. A rough analysis says that the price appreciation is not because the government changed a rule that made it easier to buy a house or bank's started issuing easier credit in Malta.
The price appreciation for real estate in Malta is almost definitely because of economic growth fueled by job creation and some element of speculation.
It's worth noting that any property price index for Malta is based on asking prices. That's because final transaction prices are not published publicly.
Where in Malta is Real Estate Doing Best?
Basically, anywhere in Malta that is attractive for expats in the financial services industry has seen outsized growth. Characteristics that sell well include:
Furnished apartments in newly built buildings.
Valletta suburbs like Sliema, St. Julians and Gzira have seen real estate prices climb the most.
Complexes that are in special designated areas are more accessible to foreigners who want to buy a home.
It's going to be difficult for Malta to improve infrastructure in a way that reduces traffic meaningfully. So, companies will have to either relocate out of Valletta or real estate prices will continue to rise in the capital.
The top end of the end of the luxury market has also done very well over the past years in Malta. Presumably, this segment is supported by Maltese nationals and foreigners cashing in real estate gains elsewhere so they can move into their dream palazzo.
Is Malta in a Real Estate Bubble?
A housing bubble is "a run-up in housing prices fueled by demand, speculation and exuberance."
We should probably add the qualification that to be a bubble the demand has to be unstainable and not a shift in long-term preferences.
Arguments in Favour of Thinking Malta is Experiencing a Real Estate Bubble
That definition goes on to point out that prices inflate quickly because this temporary demand outpaces a limited supply.
On one hand, Malta's an island and the area that includes Valletta and its suburbs seems densely populated. But at 1,562 people per square kilometer, Malta is one-quarter as dense as Hong Kong.
With home ownership at 80% a large swath of people are going to profit from these gains — especially the significant number of Maltese who own a second home. If they see real estate prices continue to rise, speculation could get out of hand.
Why Malta May Not Be in a Real Estate Bubble
With an unemployment rate under 5% and a steady stream of skilled immigrants, it seems like Malta has the economic growth needed to support property price appreciation.
Often real estate bubbles — like the American ones that played a part in the Global Financial Crisis — are supported by unwise mortgage lending by banks.
Maltese banks are moderately conservative when it comes to home-equity lending with most requiring a 10-30% down payment.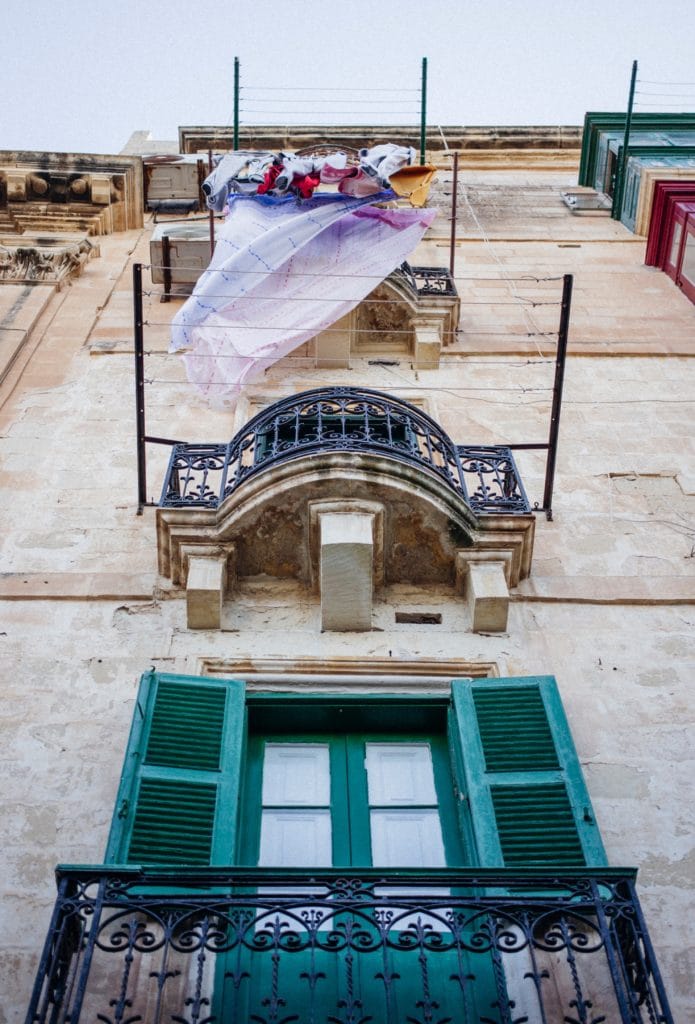 On balance, it's probably wise to expect a minor to moderate price correction in the hottest areas of the Maltese real estate market — e.g., the Special Designated Areas or the most expensive neighborhoods in the Northern Harbour.
Time will tell if Malta is due for a broader correction, but it seems unlikely that there is a bubble waiting to pop.
A serious drop would probably have to be precipitated by an external event — like the Global Financial Crisis when property prices were off 15% at their worst.
What Do Market Conditions Mean for Malta's Property Investments?
Obviously, there are two main ways to profit from a property investment:
ongoing yields in the form of rent, and
a one-time return when you sell and realize a capital gain.
As Malta's real estate market continues to climb, renting becomes more attractive and more tenants stay in the rental market for longer.
That demand has pushed residential rental yields above 5% for the first time in several years.
Legal Restrictions and Their Effect on Malta's Real Estate Price Trends
In many ways, the Maltese government has set out open, pro-immigration regulation. But there are still significant restrictions on how foreigners, especially those from outside the EU, EEA or Switzerland can participate in the market.
Even just the requirement for getting an AIP as part of the process for buying real estate in Malta means that foreigners are much more likely to own homes with the special designated areas.  And therefore prices are higher in those areas.
Taxes on Real Estate Investments in Malta
Remember that under Malta's tax system, rental income is taxed either as part of your regular income or you can elect to have it taxed at 15% of gross rent (with no deductions for expenses).
Capital gains are not taxable as such, but an 8% transfer tax is applied to immovable property.
A Final Word on Malta's Property Prices
There are no particular storm clouds on Malta's economic horizon. The economy will probably continue to grow, regulation will be steady and the stable banking sector will continue to provide property loans in Malta.
In terms of the real estate outlook that means:
Malta's real estate prices will continue to appreciate, even if they pull back from the world-leading 17% territory.
If the real estate price index doesn't cool, the government will probably have to act, at least to support the section of the population who will be priced out of the ownership market and see their rents increase.
Companies registering in Malta are already showing a willingness to locate outside of Valletta and that might help spread the real estate price increases out to other areas of Malta.
Malta continues to be an excellent real estate investment — whether you're buying a home for your family or looking to add a rental property to your investment portfolio.
I'd love to help you navigate your way through the property market here. Get in touch with your questions!