The number of Britons living in Malta has increased since 2014 because many investors saw it as a good country for relocation due to its thriving economy. However, this is now in jeopardy following the Brexit referendum.
Luckily, Britons who are already living in Malta will not be forced to return home, despite speculation during negotiations between leaders of both countries. However, for those who haven't yet moved it may become more difficult for them to live and work in Malta.
A University College London study found that over 300,000 British citizens are living in Malta today, with the majority being retirees who can enjoy better weather, lower taxes, and easy access to European travel routes after Brexit.
However, many of these Britons are not planning on moving back home after the implementation of Brexit, instead choosing to remain in their Maltese homes for years to come. In this guide, we cover everything you need to know about moving and living in Malta in a post-Brexit world.
Can I Live in Malta After Brexit?
Malta has been a popular country for British citizens due to its economic stability and prime location on the Mediterranean Sea. It used to be that Brits were able to simply book a flight and settle in Malta, no visas or special permits were required.
However, that all changed when the UK left the EU for good. Now, Brits hoping to live in Malta may have to go through a more complicated process, depending on their situation. The effects of Brexit for those who wish to live in Malta will vary depending on whether they were already established before the UK left the EU for good.
For Britons Already Living in Malta
There are a large number of UK nationals living in Malta, some for many years. Malta is popular because living costs are lower than many other European cities. Since Malta joined the EU, Britons have taken advantage of the freedom of movement to work there or set up businesses.
Malta has not yet tabled their offer for EU citizenship to British nationals post-Brexit. Until this is clarified, living in Malta may be more difficult for UK citizens as they will need to apply for residency permits and could be subject to stricter immigration policies. On a local level, the government of Malta has provided some reassurance to British nationals living in Malta.
British nationals are now treated similarly to non-EU nationals when they try and live in Malta post-Brexit. While British citizens living in Malta will retain their rights, they will have to apply for a special permit.
Britons who lived in the isles before Brexit will be allowed to continue residing in the country, as long as they applied for their Withdrawal Agreement permit within the established time limit.
Under the Withdrawal Agreement, any British national who was living in Malta before January 1st 2021, and applied for a residence card by June 30th 2021, has their rights protected by the agreement. The agreement protects your rights as you await a decision to be made on your application for residency.
Any previous residence cards granted before this continue to be valid during your application process. The receipt granted during the application can also be produced as evidence of your rightful residence in Malta during this period.
For Those Hoping to Move to Malta
As of right now, British nationals enjoy the same rights as non-EU travellers, meaning they can freely enter the country and stay for up to 90 days but are not allowed to establish permanent residence or work in Malta. That means they'll have to apply for a special visa if they wish to establish themselves in the archipelago.
The Maltese government and the UK government are currently formulating policies to maintain close cooperation in the post-Brexit era. Both governments are keen to ensure that the rights of Maltese and British citizens living in each other's territories remain protected.
Maltese authorities have published a lot of information that subjects Britons planning to move to Malta to several conditions, as seen below.
Moving to Malta After Brexit
Like many other countries, Malta has seen a considerable increase in the number of Britons wishing to move there. This is primarily due to Brexit, which has affected British citizens who are looking for travel options beyond Europe but still want to retain access to the open market.
As things stand right now, British citizens hoping to settle in Malta are much worse off due to Brexit. They will now have to go through extensive paperwork in an effort to secure different visas, depending on the purpose of their stay.
Fortunately, the Maltese government is doing its best to come to an agreement with Britain so that all European citizens moving to Malta – and Maltese citizens moving to Britain – will be able to live and work in EU countries as they were pre-Brexit.
Depending on your situation, you might have to apply for one of the following permits:
Right to Reside
British citizens moving to Malta who are not working or retired will require a Right to Reside Certificate. This can be completed online and should allow you to stay for a year before it has to be renewed.
Right to Work
Britons hoping to work in Malta will need a valid travel document and must apply for a work permit before moving from the UK.
Right to Reside for Students Moving to Malta
You will need a certificate of enrolment or documentation that confirms successful third-party sponsorship.
Retiring in Malta
British citizens who wish to retire in Malta through retirement visas are exempt from the Schengen Agreement. However, you must prove your state pension is at least €6,500 a year.
Right to Work for Students Moving to Malta
Britons moving to Malta in order to attend a university need a valid travel document and must apply for a residence permit before moving from the UK.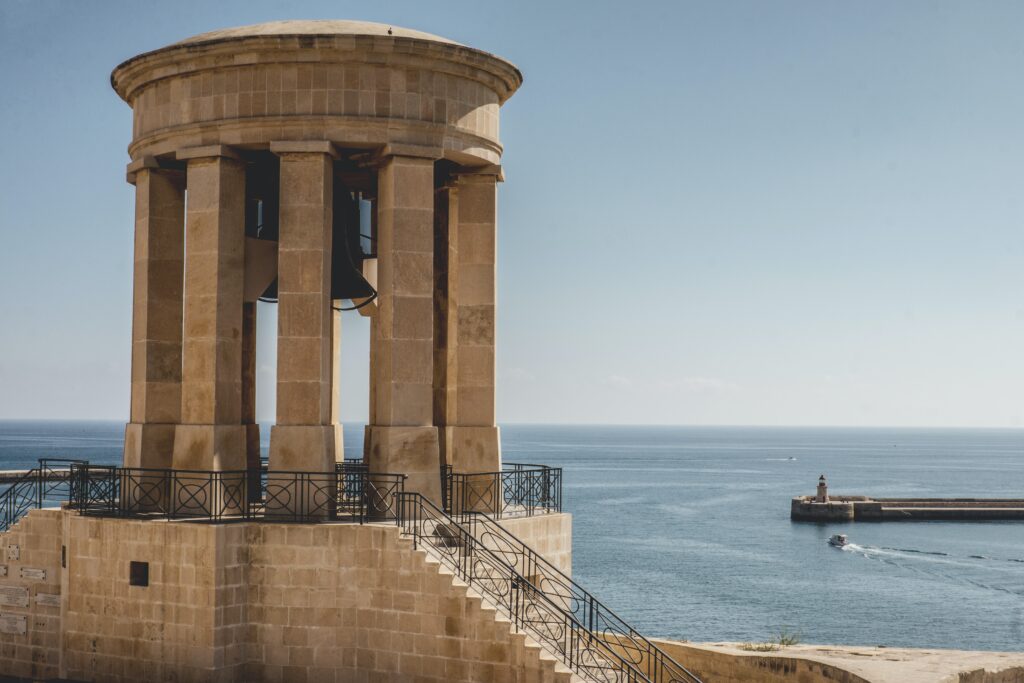 Brexit's Impact on Malta
As expected after such a monumental event, Brexit's impact on Malta and on British citizens as a whole, spans many areas, including travelling to and from Malta, as well as the job market and economy in general.
Effects on Jobs
There has been considerable discussion about Malta and Brexit between Maltese government officials and UK Secretary of State for Foreign Affairs with regards to loss of jobs after Brexit.
In fact, a study by the University of Leuven predicted that overall unemployment rates may increase as more jobs become available in EU countries, where Britons can legally move without Brexit complications.
Malta's labor force is one of the most at risk due to Brexit. Many doctors and health care professionals are currently leaving their positions in favor of working in other European countries where they will not be required to leave after Brexit.
Maltese people living in Britain are also at risk, and many are choosing to move back home rather than stay there without the same rights that were granted under EU membership.
However, despite Brexit causing some issues, Malta's economy is expected to remain stable through the next year as it enters negotiations with the UK government. Maltese real estate prices are also expected to increase post-Covid, making Malta an even more attractive option for Britons who are looking to relocate there despite Brexit.
Effects on Travel
In short, Brexits biggest impact on travelling to Malta is that many individuals who have either moved to the country or are planning to move to the country may not be able to do so.
As an example, many retirees who move to Malta after Brexit may face new difficulties when moving back to Britain after a short time away. For example, some Britons who live in Malta and are planning on moving back to Britain may not enjoy the same economic benefits that initially brought them to Malta.
This also means that those visiting the country for holiday purposes may have a harder time with visa requirements and travel restrictions, as published on the Maltese government websites.
Fortunately, tourists shouldn't have any issues, as the government of Malta has confirmed that British citizens travelling from the UK to Malta will be subject to the Schengen Agreement should they travel directly — meaning that Britons vacationing in Malta can freely travel within Europe's border.
As previously mentioned, travel shouldn't be a concern for those already established in the archipelago. British citizens who lived in Malta before Brexit maintain their EU rights through Maltese membership in the European Union, which allows them to stay.
Those Britons looking to live in Malta post-Brexit should look into getting an EU permit if they wish to reside there permanently. However, this process can take months due to very high demand.
British citizens who wish to move to Malta in the near future are encouraged to contact the Maltese government directly for more information regarding their eligibility and what they can do to gain residency there.
Don't Give Up on Malta!
Yes, Brexit has definitely made things harder for any Brits hoping to move to Malta. While it used to be as simple as hopping on a flight, you'll now have to get either a residence permit, a working visa, a student visa or a retirement one. However, not all hope is lost!
For starters, those who already live here don't need to worry, but even if you couldn't take advantage of the Withdrawal Agreement, you shouldn't give up on your Malta dream!
As a Malta relocation expert, I've helped many Brits just like you to find a new home in the Maltese archipelago. Get in touch and I can guide and support you throughout the whole process, including visas, apartment hunting, jobs and even in finding other expats you can connect with!