Have you visited Malta and fallen in love with it? Are you dreaming of escaping the rat race with your eyes set on a unique destination like Malta? If either of these describes you, you're not alone. People from all over the world are flocking to the archipelago with hopes of settling and working in Malta.
Many choose to retire in Malta, but that's years away — and quite expensive. Why wait when you can enjoy Malta right now? If you continue working and earning an income while living on the island, you can carry on with everyday life while reaping the benefits of living in the archipelago.
As a foreigner, there are some key elements to consider when planning your move, especially pertaining to how to work. The purpose of this guide is to describe the necessary permits and visas needed, explain the types of jobs in Malta for foreigners, discuss where to look for employment, and explore whether self-employment is an option for you.

Working in Malta: Visas and Permits
It should come as no surprise that moving to Malta and securing work will require some paperwork.
Luckily, Malta's openness to foreigners makes it one of the easier countries to move to. In fact, depending on your country of origin, moving to Malta can be as simple as booking a plane!
EU Citizens
Malta is part of the EU Schengen Area, the world's largest visa-free zone. The European countries that are part of the Schengen Area essentially operate without internal borders, meaning that EU-workers can come and go as they please.
If you're an EU citizen hoping to live and work in Malta, you're just a plane ride away! However, you will have to apply for an ID card after staying for 90 days in the country, or whenever you begin work.
Non-EU Workers
Unfortunately, non-EU workers are not so lucky. Those hoping to work in Malta from the UK, US or any other non-EU country will have to secure a work permit.
Work Permits
While most people can get a tourist visa to enter Malta, usually for up to 90 days, this is NOT a work permit. Those who overstay their visa or attempt to work illegally risk fines, deportation and even bans from re-entering the country.
However, there is a way for those with a tourist visa to stay permanently and work legally by obtaining a work permit. Work permits are typically employer-specific and occupation-specific. Essentially, your employer will apply for the work permit on your behalf. Generally, work permits are valid for one year.
If you are coming from a non-EU country, you need to first obtain a visa to legally enter Malta. Then you can apply for a residency permit and a work visa once you are here. American, Australian, British, or Canadian citizens can enter the country and stay for up to 90 days without a visa, but the same restrictions still apply.
As previously mentioned, if you are a citizen of an EU country (with the exception of Croatia), European Economic Area (EEA), or a Swiss national, you do not have to have an employment license in order to work in Malta.
Jobsplus, previously known as the Employment and Training Corporation (ETC), is responsible for processing employment licenses for foreigners seeking to work in Malta.
However, you will first need to apply for the long-term visa, and you will need to provide:
A completed visa application form
A cover letter explaining the purpose of entering Malta
A valid passport
Two passport photos
Proof of medical insurance coverage
An employment contract with a Malta-based company
Proof of living accommodations for your stay
Proof of sufficient financial means to cover your entire stay
Additional documentation is required to apply for the work permit. You will need to provide the following:
Completed application form
Copy of your resume
Copy of your visa
Letter from your employer
Passport photo
References and testimonials of your qualifications
Medical certificate of health
Vacancy report to show that the company searched for qualified locals to fill the position first
Digital Nomad Residency Visa
The Nomad Residence Permit is a relatively new program in Malta aimed at digital nomads who work remotely. This is a great option for third-country nationals who would otherwise need a visa to enter Malta.
Due to the benefits this program offers, Malta has become one of the most sought after places for digital nomads and entrepreneurs around the world.
Some of the benefits of this program include:
Affordable residency program
Free movement within the Schengen area
The ability to get Maltese citizenship after 5 years
Faster processing times
No personal income taxes
If granted, the Nomad Residence Permit allows you to retain your current employment in another country while living legally in Malta for one year.
While one year may seem like little time for those thinking of staying long term, the permit can be renewed, if you continue to meet the eligibility criteria. And after five years, you'll be able to apply for Maltese citizenship.
Eligibility
In order to be eligible for this type of permit, you have to prove that you can work remotely using technology. This permit only applies to third-country nationals.
In addition, you must prove that you meet one of the following categories:
You work for an employer that is registered in a foreign country and have a work contract.
You conduct business for a company where you are a partner or shareholder.
You offer freelance or consulting services and have contract(s).
There are also income expectations. You must make at least €2,700 per month (gross).
It costs €300 for each applicant to apply for this permit. There is also a €300 charge per dependent included on the application.
Required Documents
You will need to provide the following information and documents when applying:
A valid travel document
Proof of health insurance covering Malta
Property rental or purchase agreement
Pass a background check
Tax Considerations
Nomad Residence Permit holders do not have to pay personal income tax. This is because their wages are already being taxed from their country of origin. Of course, digital nomads will still pay consumption tax like other Maltese residents.
However, self-employed nomads who do business with companies registered and based in Malta will be required to pay taxes in Malta.
Student Visas
While not allowed to work full-time, those staying on the islands under a student visa are allowed to work up to 20 hours a week to support themselves. Of course, failure to keep up with their academic obligations can result in their visa being revoked.
Citizenship By Investment Program
Foreigners can become full-fledged Maltese citizens by investing a large sum in the country's real estate, government bonds and securities. If you want to know more, check out our Citizenship By Investment Guide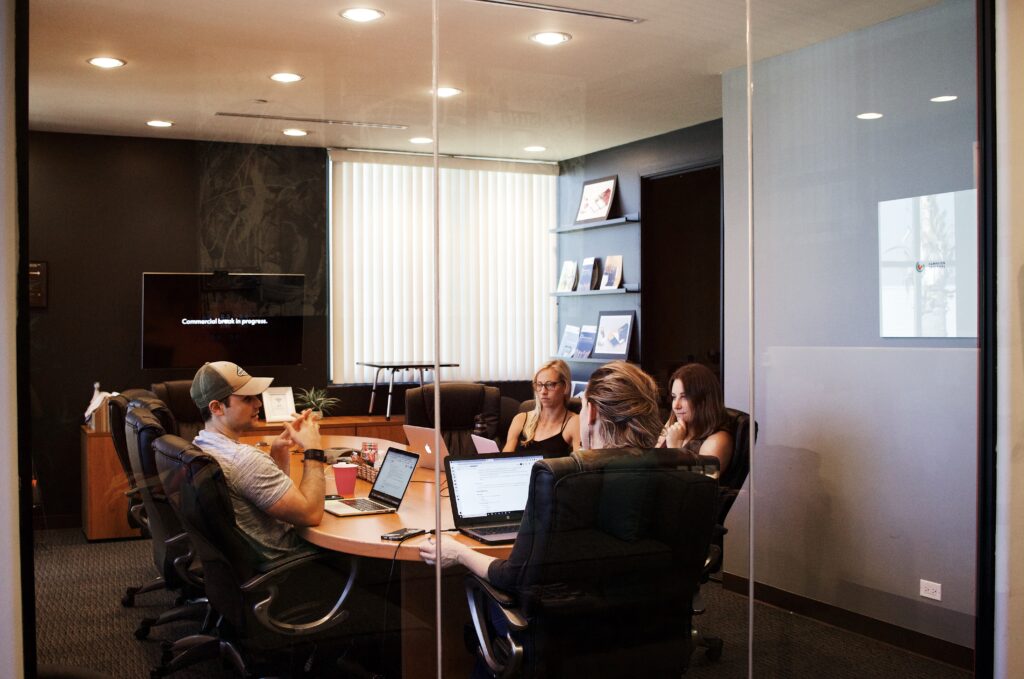 Finding a Job in Malta
It is best to look for a job before moving to Malta. With the prevalence of online job searching, there is no shortage of websites where you can find Maltese job listings.
Keep in mind, that if you are employed by or provide services to any Maltese company, you will need to register with Jobsplus.
To start your search, you can check out the following sites:
To further extend your job search, consider checking out common websites such as:
Malta's largest recruitment agency is Konnekt. They can help you match your skills and work experience to an employer. You may find it worthwhile to work with them as you search for a job.
Common Jobs in Malta
If you're looking for a more traditional job, you're in luck. Malta's economy is booming, and employers are always looking for new hires.
Working in the archipelago can involve a variety of types of roles and industries, but industrialized and service-based jobs are the most prevalent. If you work in Information Technology (IT), pharmaceuticals, or the medical, legal, or financial field, chances are you'll get job offers left and right.
There are numerous national and international companies that you can work for in Malta. Some of the biggest and most well-known include:
Banking – HSBC Malta
Financial Services – Deloitte
Insurance – Mapfre Middlesea
Telecommunications – Epic
Travel – Air Malta
Education – University of Malta
Due to its growing economy, the Maltese job market is struggling to satisfy labour demands. In fact, Malta recognises that its economy needs foreign workers in order to survive and is working to add new benefits in an effort to attract foreigners to fill roles in key industries.
Technology
Tech-related businesses, like those that focus on IT or communications, are experiencing unseen growth within the isles. The iGaming industry is growing in Malta, and the country is relying on hiring highly skilled and qualified professionals to fill these crucial roles.
Malta's small size means that it cannot satisfy the labour demands on its own. Instead, it needs to look outside its borders to find line technicians, software developers, systems engineers and field technicians.
Pharmaceuticals
Similarly, the pharmaceuticals industry has been expanding continuously since cannabis was approved for medicinal purposes.
Even if cannabis-related positions don't interest you, industry-wide growth means companies are looking to fill more traditional roles as well.
Finances
Malta's tax-friendly legislation makes it a haven for those working in finances and accounting.
Expats with experience working in the finance industry rarely stay jobless for long, and it is not uncommon to see vacancies for jobs such as insurance officers, accountants, risk assessment and fraud officials, bookkeepers, and payroll executives.
Entry-Level Positions
If you are new to the workforce without extensive experience, you can still find a suitable role in Malta. Many industries offer entry-level positions in roles such as marketing, human resource, or customer support.
Working such a job and learning all you can about the industry can be one way for you to get your foot in the door and learn of future job opportunities.
Pay Considerations
If during your job search, you find that wages are lower than you'd expected, don't panic! Keep in mind that the cost of living is cheaper than places like the UK or North America, so your money will go further. As with any other EU country, the official currency of Malta is the Euro.
In 2020, the average monthly wage was reported to be €1,536 and managers earned an average of €2,197. The minimum wage in Malta is €784.70 per month in 2021 for workers over the age of 18.
Self-Employment
The journey to being self-employed in Malta looks a little different to other options for working in the country, since you do not have an employer petitioning on your behalf.
Non-Maltese nationals will need to have a Social Security number to complete the self-employment application. The Sole Proprietor application form is available on the Commissioner for Revenue website under income tax – small businesses.
If you are a Third Country National, or a citizen of a country that is not part of the EU or Iceland, Lichtenstein, Norway, or Switzerland, your self-employment process will be a little more complicated. You must address the following:
After receiving the Jobsplus license, you have to invest at least €500,000 in Maltese Capital Expenditures within 6 months. This would include fixed assets like property, machinery, or plants used for business. You will need to submit receipts with your application, as well as a reference letter from a Maltese Bank to support your ability to raise the needed capital.
You need to provide a legitimate business plan that includes a commitment to recruiting at least 3 EEA, Swiss, or Maltese nationals within 18 months.
You need to register yourself as self-employed. This can be done via the government website and is a quick process.
Self-employed people must pay their own social security tax. That tax rate is 15%. There is also income tax that you are responsible for paying as well.
Find Your Dream Job in Malta!
Being able to support yourself is one of the primary concerns for those who move abroad. Now you know that Malta offers plenty of opportunities, including keeping your current job and working remotely, starting your own business, or applying for one of the many open positions within the isles.
If you still have doubts regarding visas, permits, or need some assistance with the process, don't hesitate to contact me today. From residency to real estate, and everything in between, I'm here to help make your move to Malta as easy and stress-free as possible.