Malta is a beautiful country and a wonderful place to live in. Nonetheless, life as an expat — far from your home country, in the middle of the Mediterranean — can definitely get lonely.
However, in a world that is getting increasingly interconnected, you need not fear stepping out in search of greener pastures. Those that have already taken the bold step and are working and living in Malta probably know there is a thriving expat community. And through the power of the internet, making new acquaintances has never been easier.
Whether you're trying to meet like-minded individuals, make friends, or form a deeper connection, expat forums make sense. They are a great way to have your questions answered by people who have been through the same experiences, and create mutual, fulfilling, and constructive connections.
This article will open your eyes to the world of Malta's expat forums. It will give you the details and guidelines on how to join them and a snap view of what to expect from each group.
How Many Expats Live in Malta?
The first piece of advice I give those that are feeling isolated is to remember that they're not alone. There are thousands of others in the same situation, and Malta offers countless opportunities to meet new people.
With that in mind, I think it's worth showing just how many expats call Malta their home.
What Do the Numbers Say?
According to the latest census, around 14% of Malta's population is made up of expats, making it one of the leading EU countries with foreign nationals. Eurostat's data shows that over 67000 expats live on the Mediterranean island. Close to 58% of them come from EU member states, while the rest are non-EU immigrants.
This data shows that the island has a large foreign population, and you need not feel the odd one out. With 88% of the population speaking English, you have no reason to marginalise yourself. The English language is a leading factor in making life easy in Malta.
For centuries, Malta has been welcoming foreigners from all over the world, acting as a veritable melting pot of cultures. The recent flood of digital nomads and entrepreneurs has only enhanced Malta's multiculturalism, so you shouldn't be concerned with racial barriers or discrimination.
Best Expat Sites in Malta
As an expat myself, I've done thorough research on the leading forums in Malta; I've even participated in a few of them! Without further delay, here's a roundup of the best sites to meet others like yourself.
InterNations
InterNations is rich with international expatriates and operates in almost all nations on earth. While not Malta specific, joining this group will expose you to people from all walks of life, cultures, worldviews, and experiences.
Memebers regularly use InterNations for:
Social events like coffee meetings, evening outs, and drink outs.
Attendance to personal needs like Jobs, Expat Q&A, market place and accommodation.
Access to firsthand information.
Online and offline connections with like-minded individuals.
Comparing notes on life in Malta.
Lasting global relationships that go beyond your stay in Malta.
You can join by heading to InterNations.org and signing in using your email address. After you sign in, you can participate by:
Posting questions or providing answers to questions from other members.
Attending online and offline group meetings.
Making personal connections with members by way of inviting them or answering their invites.
Sharing knowledge with like-minded members.
Socialising at both individual and group levels.
Benefits of Joining InterNations
If you're still not convinced, some other reasons why InterNations membership is a must for any expat include:
It provides connections to members outside Malta.
The membership is not limited to geographical space.
The forum gives you exposure to global experiences.
It is not a religious group.
It has a presence in all the leading social media platforms like Youtube, Twitter, Facebook, and Instagram.
They have a Malta specific section.
Downsides to Joining InterNations
There's not a lot of bad things to say about this site, its reputation as one of the most useful tools for expats is well earned. However, it's not Malta specific, which means not everyone there will be on the same boat as you.
British Expats Malta
This site primarily seeks to bring together immigrants from Great Britain living in Malta. Its objective is to offer advice to British nationals about settling down on the Mediterranean island. The site further serves members in the following ways:
Organising social events, drink parties, evening outs, sports, and professional meetings.
Sharing information on personal development and self-improvement.
Providing information on accommodations, cost of living, and security.
Offering support to favorite teams back home and eatery joints with a British menu.
Sharing information about pets, schools, historical sites, and shopping points.
You join the group by creating an account. Then you participate by:
Inviting your fellow expats to the meeting.
Sharing information with members.
Attending online and offline seminars.
Socialising with members at personal and corporate levels.
Benefits of Joining British Expats
If you're a Brit, joining this group is a no-brainer. Here's what you can get out of it:
A platform for collective and personal accountability for British folk living in Malta.
Like-minded professionals from all corners of Britain to connect with and create a community.
A sense of social security for Britons in Malta.

Downsides to Joining British Expats
Unfortunately, the British Expats feature some serious downsides, particularly for those looking for a multicultural experience:
It excludes other nationals.
It limits its worldview to the British cultural and social norms.
The Malta Expats
This site has over 1200 members and continues to grow. They organise an average of one to two meetings every month that feature meals and drinks, sports, and social events. The group is non-religious and welcomes membership continuously.
This site helps members with:
Tips on factors to consider when you are renting a property in Malta.
The best way to assimilate yourself in the living standards of Malta.
Assistance in the EU residency process.
Health-related information for EU members.
General information about job trends in Malta.
You join the group by signing up for membership. Then you can contribute by:
Sharing information with members and people willing to move to Malta.
Asking and answering questions.
Inviting members to join the group.
Benefits of Joining The Malta Expats
These are just some of the reasons why you should join The Malta Expats:
It is keen on addressing the felt needs of its members.
It offers a platform to socialise and grows the member's social capital.
It is suitable for people of all nations.
Downsides to The Malta Expats
While there are no deal-breakers, those looking to build a new social circle might be put off by the infrequent meetings and activities.
Similarly, those who look for connections that stretch beyond Malta will find the group lacking.

Expat Briefing Malta
This website serves English-speaking immigrants in Malta. It provides information about taxation, business, retirement, and other interests that concern living in Malta. This site helps with information necessary to make life easier on the archipelago.
Expat Briefing Malta seeks to help members in several ways, such as:
Briefing new arrivals on the law concerning tariffs.
Educating members on business protocols in Malta.
Informing potential immigrants about opportunities and government policy on moving and settling in Malta.
Answering questions from members and giving relevant updates.
Briefing members on general and alternative investments guides.
Providing crucial information about culture, education, immigration, and healthcare.
You can join the group by signing up for their mailing list.
Benefits of Joining Expat Briefing Malta
More of a mailing list than a forum, not everyone will appreciate Expat Briefing. Those who do, however, will enjoy several benefits:
It is suitable for business-oriented individuals.
It is effective in reaching each signed-in member with information through their mailbox.
It concerns itself with areas of genuine interest for its members.
It provides well-researched information to members.
It has an internet presence through its blog.
Downsides to Expat Briefing Malta
While it doesn't hurt to be informed, those looking to create lasting friendships and personal connections won't be able to do so here.
Furthermore, the lack of social media presence makes asking questions and solving doubts a lot more tedious than it needs to be.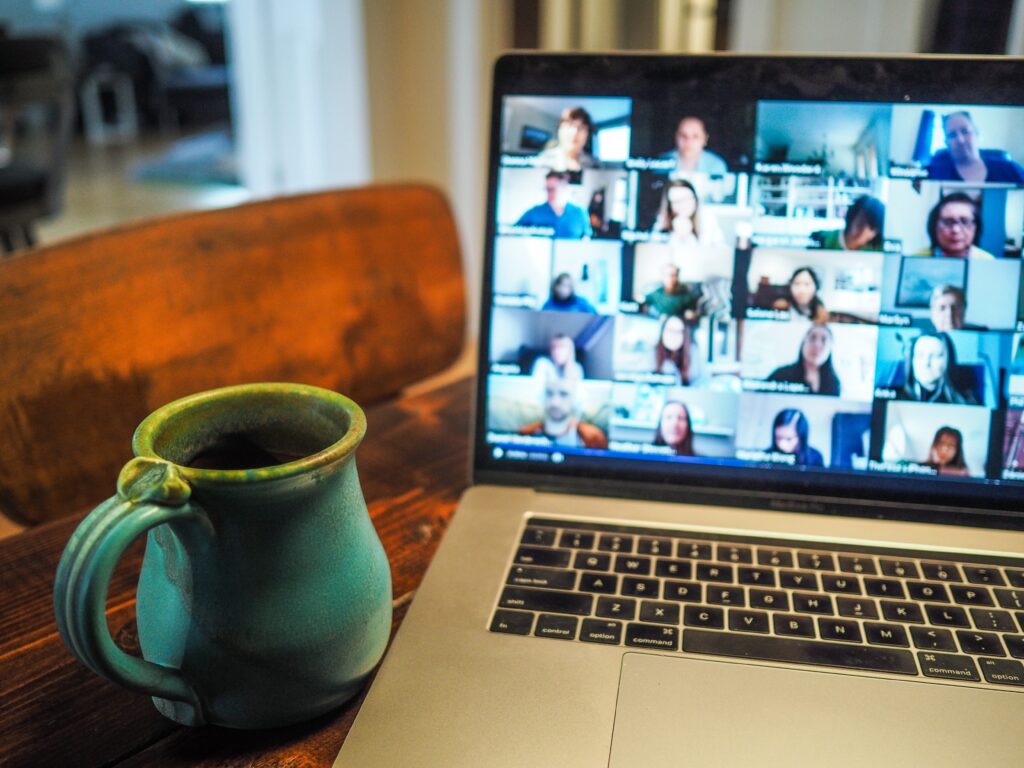 How to Find the Right Expat Forum in Malta
These are some of the biggest and most widely used online groups for those moving to Malta, but that doesn't mean they're right for you. If your search for the right community takes you elsewhere, these are some topics that every site should cover:
Your Interests
The ideal site should provide you with relevant information to make the most of your time while living in Malta. If your interests are business, social, health, education, or even family-related, the site you choose should be helpful to you in your specific concern.
Cost of Living
You don't want to find yourself caught between a rock and a hard place in a foreign land. Do you? An online group should provide credible information about the cost of living in each of the Maltese regions. This comparative analysis is critical when choosing where to settle.
Amenities
A good site should tell you all you need to know when it comes to amenities like schools, hospitals, tourist attractions and public transportation. Choosing the right region based on your needs and those of your family will be well worth the research.
The Local Job Market
Unless you're a digital nomad or plan on being self-employed, you'll probably have to get a job once you get here. Having inside connections and advice from those working in Malta can prove invaluable in your job search.
Social Activities
As immigrants starting from scratch in a new country, we turn to online groups to find a community of like-minded individuals that can support us in a new chapter of our lives. Any site worth its salt should organise get-togethers and other events to help people get to know each other.
Make Malta Feel Like Home
Joining a forum is a must for anyone thinking of moving to Malta. They are the best way to find opportunities, new culture, new family life, and a world of international social capital. While the geographical space in the tiny country is limited, the potential in joining one of these sites is boundless.
We believe it all starts by saying "yes" to the Malta dream. Once you make that choice, you'll find a thriving community of expats ready to greet you with open arms and help you tackle any issue that may arise.
Hopefully, this guide helped you find a site that feels right for you, and you'll soon be meeting up with others. However, if you still have doubts don't hesitate to reach out!