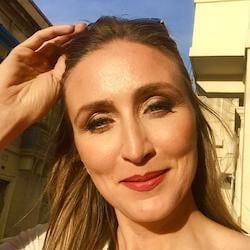 Malta has a thriving economy & is a wonderful, safe place to raise a family with plenty of sun, culture & fun things to do.
I moved to Malta with my daughters over 10 years ago. Since then, I've been a home renter, owner and a property developer. I've explored every inch of the island, visited all the best restaurants, secret beaches and generally experienced all that these lovely islands have to offer, both positive and sometimes negative. 
I established Malta Guides to help fellow expats get up to date information and support for moving to and living in Malta. I condense all of my knowledge and experience here on maltaguides.co and I provide personal services to help you relocate to Malta – to save you time, money and hassle!
I'm heavily made up in my photo after participating in a Maltese fashion show! I can't promise catwalks every day, but I will share all the secrets, tips & advice I've learned from living & working in Malta
Contact me
To get in touch, ask questions are get specific advice contact me today!