Investing in Maltese real estate comes as an attractive prospect, since the country has an active real estate market with good weather and welcoming people. Moreover, the government has enacted many rules and regulations to make the process seamless for foreigners.
However, there are many things you need to know before investing in Maltese real estate. This includes the permits required, prices, expat-friendly cities, and the properties in Malta that are more accessible to buy.
In this guide, you will learn all this and more, as we provide you with everything you need to know about buying property in Malta as a foreigner.
Considerations for Expats Buying Property in Malta
Wherever you buy property in the world, there are numerous considerations to make. Malta is no exception. Particularly as a foreigner, it is important to do due diligence and ensure you understand the implications of these considerations before making a purchase.
In Malta, there are taxes, regulations, permits, and other information to make yourself aware of. While some of these concepts are typical of purchasing a home anywhere, others are more specific to Malta, and may therefore come as a surprise to the ill-informed.
Be Aware that the Requirements for Purchasing Real Estate Are Different For EU and Non-EU Citizens
In order to even out the demand across the country and to make sure that locals aren't priced out of the already hot Maltese real estate market, the government has enacted certain rules for purchasing property as an expat.
These differ for those from EU and non-EU countries.
Rules for EU Citizens Buying Property in Malta
If you're an EU citizen and have not resided in Malta continuously for the last five years, there are a few restrictions on buying property. (These also apply to Maltese citizens who do not meet the residency requirement). They are:
You must apply for and be granted an Acquisition of Immovable Property (AIP) permit for a second home, including vacation properties. You don't need an AIP permit if you are buying your primary residence. You also don't need an AIP if you buy in a Special Designated Zone — see below.
Only apartments and maisonettes over €121,791 may be purchased with an AIP. All other properties, including townhouses and villas must be at least €202,929.
There is no restriction or permit needed for EU citizens purchasing a first home in Malta.
Non-Maltese EU citizens can only buy one property in Malta. This rule is lifted after five years of residence and is waived for properties in Special Designated Areas and for a commercial property intended for their own business.
Rules for non-EU Citizens Buying Property in Malta
Those who are not a citizen of Malta or another EU country have slightly more restrictions placed on their ability to purchase property in Malta.
Third-country nationals must apply for an AIP permit for all property purchases in Malta including primary residences. They may only buy one property in Malta.
Determine Whether You Need an Acquisition of Immovable Property Permit
Applying for the Acquisition of Immovable Property permit is a common occurrence for all transactions that involve foreigners buying a home in Malta.
To receive an AIP, applicants must stick to the following procedure:
Complete the necessary form (there are separate ones for individuals and companies).
Attach a copy of the notarized konvenju to the completed AIP form and submit it along with two passport-sized photos and a photocopy of your complete passport.
Pay the associated fee of €233.
If the application is complete and correct the permit should be issued within 35 days.
The particular restrictions on property bought with an AIP are:
Property acquired under an AIP cannot be rented out.
It can also not be divided for the purposes of subletting or when it is eventually sold. The property must only be used as a residence for the applicant and his family.
The property may only be used as a residence.
Once the sale is complete, a copy of the notarized deed must be submitted to the governing authority.
Minimum value requirements must be met.
Know that You May Have to Pay Ground Rent
Ground rent is exactly what it sounds like. You pay rent to the seller even after buying the property. The concept is as old as the Greeks but is still common in Malta today.
Historically, the concept came into being when the government gave land to people for housing and stipulated an annual fee on the new owners. The arrangements surrounding ground rent may be permanent or temporary.
While ground rent is typical in the country, it does not apply to every property. Some properties are sold without charging the buyer a ground rent, known as freehold.
As per the contract, the ground rent may be the same every year, or it may change. As a buyer, you can release yourself from this rent by paying the seller 20 years worth of ground rent at the time of the purchase.
Look at Buying Property in Special Designated Areas
In Malta, the government has regarded some regions as Special Designated Areas. They are exempt from many restrictions, making it easier for foreigners to purchase properties.
Even better, Special Designated Areas are highly developed and have luxury properties, with various high-end amenities, like swimming pools, seafront views, marinas, restaurants, and spas.
Find Expat-Friendly Areas
Despite the whole country being welcoming towards foreigners, some regions are more expat-friendly than others. Malta is a cultural and economic center. It has many attractive cities for foreigners, such as Marsaxlokk, Saint Paul's, Saint Julian's, Valletta, Sliema and Marsascala.
Meanwhile, living in Gozo is equally as welcoming towards expats, although it has a comparatively less urban atmosphere. If you are looking to retire in Malta and want to spend your free years in a peaceful place, Rabat, Xlendi, and Marsalforn should be your ideal picks.
Choosing to buy a property in Gozo or Malta will depend on your personal preferences.
Look for Properties Online
You do not have to be in Malta to buy a property there. Instead, you can buy a property through an estate agent or search for homes on a real estate website.
If it is your first time buying a property abroad, you might need the assistance of an international broker, or specialist property negotiator in Malta.
Consider the Type of Property You Want
Like any other country, you can buy all types of properties in Malta. However, the country also has a historical appeal, which means you can get your hands on homes built centuries ago.
From chic and modern apartments to 16th-century homes and maisonettes, your options are limitless. The Special Designated Areas have many luxurious properties, such as palazzos, villas, and terraced houses overlooking the sea.
If you need more space, you might want to look for a property outside the populated areas. For instance, you are likely to find a better deal in Gozo compared to Malta.
If you want to live in a traditional Maltese home, you should look for properties southeast of the country. Some of the houses in this area are up to four centuries old.
Conduct a Property Inspection
It is always a smart idea to inspect a property before you purchase it, especially if you have chosen a traditional Maltese home or an older property. Often, old houses have structural problems that are hidden from plain sight but can add to repairs worth thousands of Euros in the long run.
In most cases, your solicitor will be able to find the right surveyor for the job.
Determine Whether You Need a Mortgage
You need to meet specific criteria if you want to get a mortgage from the local bank. First off, you will have to get permission to get a mortgage from the Central Bank of Malta. After that, you need to open a bank account and keep it active.
Depending on your situation, you may have to take out different types of insurances, with life insurance being mandatory in some cases.
As for the documents, you have to provide your proof of ID, income, and address. Some lenders may also require you to submit the preliminary contract for your purchase. Before you sign the mortgage agreement, make sure you have read all the terms and conditions and understand them clearly.
Check the Real Estate Trends
Malta's real estate market has done quite well in the wake of the pandemic, as it did back when the recession happened. However, if you plan to buy property in any country, you must check the current real estate trends there.
Doing so will help you decide which properties will be more profitable in the future. The properties in Valletta, the capital city, are obviously desirable, but other cities also have great potential for an economic boost in the housing sector.
Be sure to read our post Malta's Real Estate Market Report: Prices & Trends.
Investigate Available Schemes and Services
The Maltese government has certain services and schemes in place that help foreigners financially when they are buying real estate in the country. Here are some of the schemes to check out:
Redemption of Ground Rent Scheme
The aim of this scheme is the conversion of temporary ground rent to perpetual ground rent, redeeming it. To apply for this, you must be:
The plot's emphyteuta
Free of any arrears in payment of ground rent
Occupant of the house on that land
Grant to Assist Owners in the Construction and/or Completion or Rehabilitation of Their First Home
The Maltese government gives this grant to help buyers construct, complete or rehabilitate their first home.
Applicants get a grant of up to €2330 if they are single and over the age of 24 years. If the applicants are married or engaged couples, single parents, divorced, and separated persons, or widows who are custodians of children, their maximum grant is up to €5824.
Some other things to know about this grant include:
Buyers get €1165 more in the grant if they want to rehabilitate or reconstruct a property built before Jan 1, 1990.
You get the grant in two installments. The government gives the first installment during the construction and the second installment when the work is finished.
The government calculates the grant by multiplying the fiscal receipt's value by 13.04% if it dates before Dec 31, 2003 and by 15.254% for the receipts issued afterward.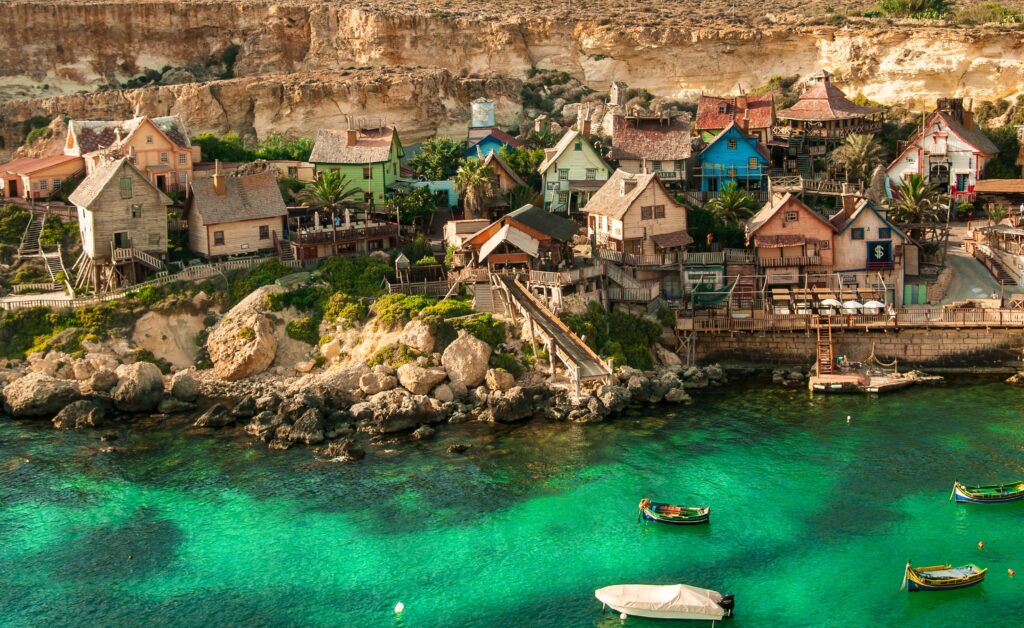 Consult the Planning Authority
If you plan on making any changes to your property after purchasing it, you have to consult the Planning Authority first.
The authority's website has complete details about when you need a permit and other resources that allow you to stay legally compliant during the whole process.
Get Independent Legal Advice
According to the Maltese government, many people have trouble during the property purchase process because they do not get independent legal advice. Using a translator or lawyer suggested to you by an estate agent, can result in bias information.
Instead, you should appoint lawyers on your own and make sure they are experienced in helping foreigners buy property in Malta. If you choose a British estate agent or a lawyer, make sure they have the qualifications to practice law both overseas and in the UK.
Consider the Additional Fees
When purchasing real estate anywhere, you do not only have to pay for the dwelling. A lot of other costs are also associated with investing in Maltese real estate. Here are some additional costs you may have to pay:
Fee for the financial advisor who will manage your tax affairs
Fees for quantity or chartered surveyor
Mortgage fees, such as administrative fees, arrangement open fees and mortgage broker fee
Furniture costs
Insurance costs
Translation costs
Stamp duty
International bank transfer fees
Be Careful When Buying Off-Plan Property
An off-the-plan property refers to a dwelling that is still under construction. When you buy it, the final result could differ from what you expected, and the property's worth may also have declined during that period.
If you are buying an off-plan property in Malta, make sure you do not make any payments without a bank guarantee. The financial institution must be authorised to offer you a financial guarantee on off-plan properties.
Most importantly, keep all the receipts and copies of proof of payment with you. If the construction does not finish, you can show these receipts and relevant documents to the bank and execute the guarantee.
Additionally, you must read the contract carefully. It should state that the developers are obligated to return the advance amount inclusive of interest to you in case the construction is not complete in the predetermined duration or does not start at all.
Research Well Before Buying Real Estate in Malta
As discussed earlier, you can buy different kinds of properties in Malta. Finding these properties has become easier with the advent of real estate listings and online portals.
You can find flats or apartments built during the British period. In the 1970s, Malta experienced a housing boom that contributed to the abundance of flats in the country today. Additionally, you will find maisonettes and penthouses.
If you want to learn the difference between these residential properties in Malta, read the glossary of terms for property sales listings in our comprehensive guide to finding property for sale in Malta.
Obtain the Energy Performance Certificate
When you buy a property in Malta, make sure you get the Energy Performance Certificate from the previous owner. An EPC has two scale bars that show you your building's rating and the carbon emissions from it.
The lower your carbon emissions, the more energy-efficient the building is.
In 2009, Malta made the certificates compulsory for all dwellings that were rented or sold in the country. Moreover, if you want to make any changes to your property and need to get permission from the Planning Authority, you will have to show the EPC.
Find a Property Close to Schools if You Are Moving with Children
Since Malta has a history of expats coming to the region, there are several international schools in the country where your children can complete their education. If you are moving with your little ones, choosing a property near one of Malta's international schools can be convenient.
Doing so is particularly important if you and your children can only speak English. Along with Maltese, English is one of the official languages in the country. However, public schools use Maltese as a medium of instruction.
Choose a Reliable Property Negotiator
If you have a reliable and competent property negotiator in Malta leading your hunt for a home in the country, you have a better chance of finding a home you're excited to spend the rest of your life in.
A negotiator can help you find homes that may not have been listed publicly. Often, sellers tend to gloss over some issues in their homes. A competent property negotiator will be able to spot these defects and highlight the property's attractive features. Similarly, they will settle on a final price and contract terms that work for you.
Buying Property as a Foreigner Doesn't Need to be Daunting
There's no denying that purchasing real estate as an expat can be complicated if you try to go at it alone. Applying for an AIP, finding the right home, dealing with negotiations — not to mention all the other tasks associated with the process — can be quite overwhelming for those new to the Maltese real estate market.
Luckily, you don't have to go at it alone. I've helped countless expats just like yourself through the process of buying real estate in Malta.
If you still have questions, or want me to guide you through the process, get in touch. I'll be happy to help you.