Malta has a thriving and diverse real estate market. There's a property for sale in Malta to fit every lifestyle and budget.
There are several tools, detailed below, that you can put to work to find your perfect property that's for sale in Malta.
Note that these vary slightly if the owners put their property up for sale without an agent. If your Maltese dream property is for sale by the owner there may be special considerations to take into account and you'll get a thorough outline of those below.
You'll also find a handy guide to the lingo and jargon used to advertise real estate for sale in Malta.
Buying a home is a huge life step and the research can get intense – especially when you are buying outside of your home country.
Preparation is critical and professional assistance can make the process go smoothly. This guide has everything you need for hiccup-free house hunt in Malta.
Glossary of Terms for Malta's Property Sales Listings
Before you start sifting through listings for property in Malta for sale, you should probably study up on the terminology used to advertise real estate here.
We use a combination of British English with some Americanisms thrown in and a few words borrowed from Italian.
Words used to describe property for sale in Malta include:
Apartment or Flat
These are units within a building, usually on the same floor and with one to three bedrooms. Most were built during the British period (1814-1964) or during one of Malta's housing booms 1970s – 80s and 2001 – 05. They make up about half of the properties listed in Malta.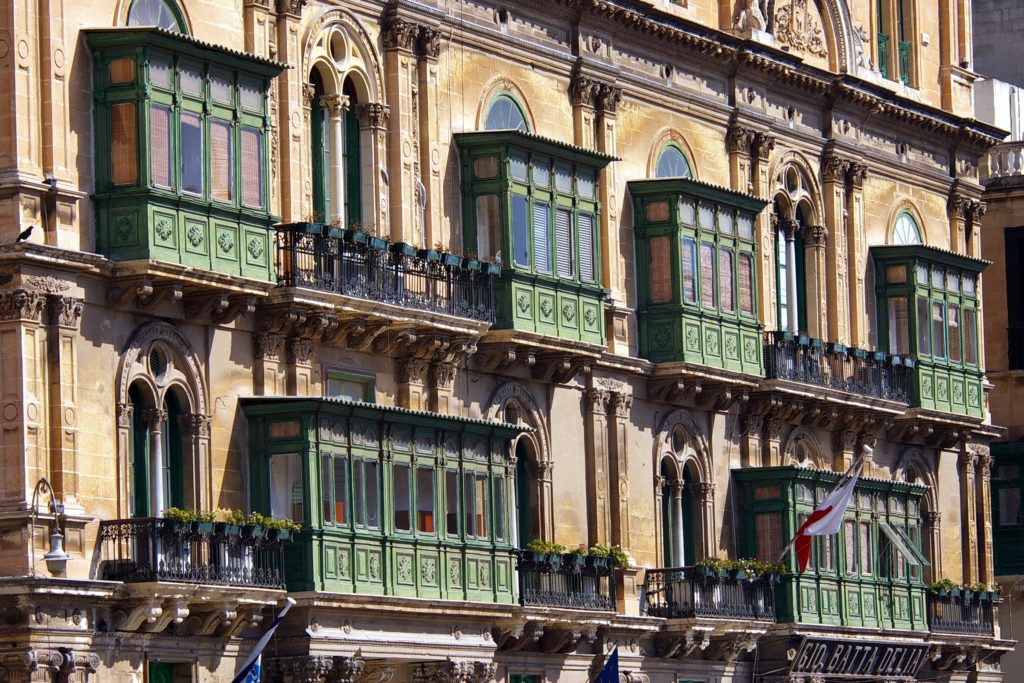 Some are for sale as rental properties that are held as part of an investment portfolio or used as a family home by the owners.
Take note whether they are served by a lift or are walk-ups.
Penthouse
Are apartments on the top floor — or sometimes top two floors, in the case of an especially popular development. There may be more than one penthouse in a building but there are usually fewer apartments on the top floor than any other.
Most penthouse apartments will have a large terrace meant for taking in the pleasant Maltese weather.
Maisonette
Like apartments, they are part of a larger building but have their own entrance from outside. Buildings with maisonettes usually have a ground, first and maybe a second floor (notice the British usage here.)
It's uncommon, but some maisonettes are duplexes and cover more than one floor. If an apartment in a building above a strip of stores has its own entrance it is also called a maisonette.
These represent over 10% of Malta's property sales and are increasing in popularity.
House of Character
These are very old houses that display distinctive architectural features from bygone eras.
During real estate booms in Malta buying and flipping these character houses has tended become popular with those more keen on profit than quality.
So, make sure that one you plan to buy has been upgraded by a professional who knows what they're doing.
Villas and Farmhouses
Villas tend to be in fashionable areas of Malta, closer to towns while farmhouses are more likely to be to be on the outskirts.
Both sit on their own plot of land and usually have a garden, back yard and maybe a pool.
Bungalow
Essentially a one-story villa. Unlike in some parts of the world where a bungalow tends to be quite modest, many of the bungalows for sale in Malta include touches of luxury like a basement garage and garden surrounded by a stone wall.
Palazzo
From the Italian for a palace, the name should hint at the luxury involved in these large, historic houses. Commonly, they have a central courtyard that fills with light during the brightest hours of the day.
Many are dotted through the fanciest areas of Valletta and the capital's surrounding suburbs.
Terraced Houses
Similar to what you'd think of as a rowhouse in American English, these attached houses are usually two stories tall. They are built in strips along residential roads in major towns.
Look for luxury touches like marble floors and rooftop terraces in the better examples.
Where to Find Malta Property for Sale
Property for sale in Malta is advertised in a wide variety of places — many of them online.
The International Multiple Listings Service operates in Malta but it doesn't have an exclusive lock on the market.
It's best to expand your net and include:
Websites for real estate agencies will have informative listings for property for sale in Malta. Many of these have multimedia-rich features like 3D renderings and virtual tours.
The Times of Malta maintains a traditional classifieds-style real estate listing section.
Also, there are several Facebook groups that could be useful for your search for property in Malta. Namely:
There are a few websites that facilitate property sales in Malta by owners, including:
Delivering Homes, the newest entry in the market.
Property Malta Direct, with a rather bare-bones design.
Legal Requirements to Buy Property in Malta
Aside from the very helpful steps (hire a lawyer and also a property negotiator), you are required to have a notary prepare the new deed and submit it to the proper authorities.
A notary will also research the property for you and make sure that the seller has free title to it and therefore is able to sell it. They will also double-check that there are no bank or tax liens against the property and that you know about all legal covenants connected to the property.
In Malta, notaries charge roughly 1% of the purchase price for their services. That rate will vary a bit depending on how intensive the research process is for the particular property.
As the buyer, you're also responsible for paying the stamp duty — 3.5-5% of the purchase price depending on the properties' value — to the Inland Revenue Department.
One-fifth of the duty (1% of the purchase price) is due when the original agreement is signed.
Special Legal Requirements for Foreigners to Buy Property for Sale in Malta
Keep in mind that if you're not an EU national or are purchasing a second home, you'll need to apply to the Maltese government for an Acquisition of Immovable Property permit.
Buying Property for Sale in Malta Direct From the Owner
Some people, for whatever reason, chose to put their property up for sale in Malta with no agents. This can give the (false) impression that you've found a hidden gem or lead to the idea that you must be getting a deal because of what they are saving on commissions.
It's not absolutely necessary to stay away from property for sale in Malta direct from the owner. Use common sense and get your own advice, especially from a property negotiator. They'll help you avoid pitfalls like:
A seller who wants to cut corners on the initial agreement (known as a kunvenju). This is usually made before a notary gets involved, so you may want to hire a lawyer for this step.
Being pressured to use a notary the seller chooses instead of one you're comfortable with.
They might want a closing date sooner than the standard 3 – 6 months.
They could push for a deposit above the usual 10%.
Fair negotiation on the price might be out of the question for them.
Someone who refuses to hire a real estate agent might also insist on doing repairs themselves. Make sure that everything they've agreed to fix before the sale is done as agreed.
Avoiding these somewhat common pitfalls is an excellent reason to hire a property negotiator to assist your search.
Malta's Luxury Real Estate For Sale
Despite single-family home ownership being quite affordable in Malta, there is also a high-end, luxury segment to the real estate for sale here.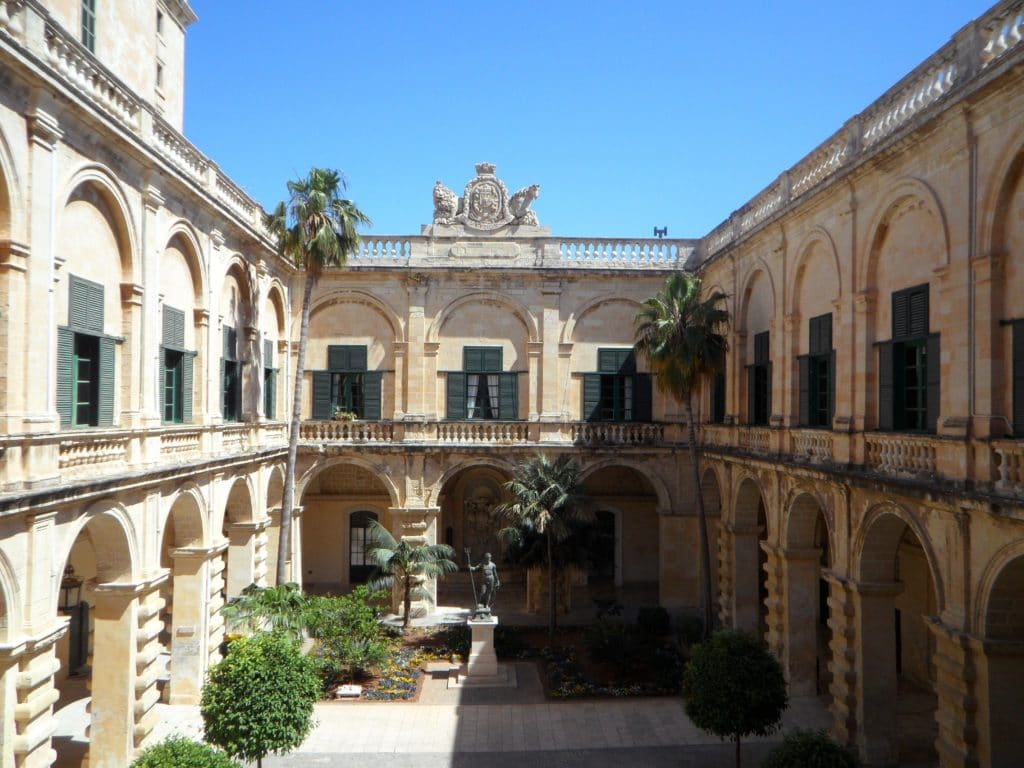 These properties range from €1-million up to €10-million and come in wide variety of shapes and sizes. For instance, at any particular time you might luxury properties like these for sale:
An entire-floor apartment with contemporary finishes and an three-side view of the Grand Harbour.
An 18th-century palazzo in Naxxar with an indoor heated swimming pool and jasmine trees in the back yard.
An historic villa, in Balzan, renovated in the Art Nouveau style with soaring ceilings and well-preserved grounds.
Typically, most luxury real estate in Malta is put up for sale by one of the top-end real estate agencies with recognizable names.
Malta's Government Property For Sale
The Maltese government is a major landowner and landlord in various parts of the country.
As of February 2017, the Lands Authority took over from the Commissioner of Lands to administer the public real estate portfolio. They seem keen to divest at least some of the properties they own.
For instance, government property for sale includes:
Best Tips for Where to Find Property for Sale in Malta
Looking for a home on Malta can be a fun and rewarding experience. Keep in mind:
There are a variety of places to find listings but most typical properties will be represented by a real estate agent and promoted on their website.
Buying directly from the owner can involve certain pitfalls. For this, and other situations, it's best to hire a property negotiator to help you with the details.
You may encounter some new terminology when browsing property for sale in Malta. With the glossary above it's easy to get a handle on what these words mean.
Let me know how I can help make your Maltese property search a successful one!