Gozo is the second-largest Maltese island. Aptly named, its name literally translates to "sweet" in Maltese. And there's no reason why you can't enjoy the sweet life on this beautiful island.
Known for its scenic hills and Azure Window, the naturally-made limestone arch, Gozo is a sight for sore eyes, with many homes and penthouses looking over the seafront.
If you plan to relocate to Malta for work or leisure, living in Gozo will be a treat. Despite being a lovely hub for water sports and serenity-filled living, Gozo is still a relatively budget-friendly place to live in. From townhouses and apartments to luxury homes, the residential options in the city are endless.
However, finding property to rent in Gozo can be a bit overwhelming — particularly if you're a foreigner who does not understand the ins and outs of the local real estate market. This guide will explain how you can find a long-term property to rent in Gozo and the three types of tenancy contracts, one of which you will have to sign.
Finding Property to Rent in Gozo
According to the Maltese government's website, you first need to narrow down your choices when buying or renting a property in the country. For instance, are you looking for a studio apartment overlooking the blue waters, or would you rather live in a family home?
Additionally, you need to ask yourself all these questions:
What is your monthly budget and how much can you spend on rent?
When would you prefer moving in?
What type of property do your prefer?
Do you want to live alone or share an apartment with someone?
Are you looking for a long term or short term rental contract?
Which of the 14 councils of Gozo do you want to live in?
Once you have answered all these questions, you can go ahead and start searching for a rental property on one of the many real estate listing sites in the country. Alternatively, you can hire a real estate agent or look for homes in the local newspapers. You can also search for properties in Facebook groups, although those will require you to do a bit more research on your own to check for legitimacy.
These groups are also ideal for people who do not want to pay the agent fee and prefer getting offers directly from the landlords.
Property Type
Fortunately, there is a wide range of properties available, since the island has attracted expats from all over the world for decades now. Some of the most common options include townhouses, apartments, maisonettes, houses, and penthouses.
If you want to enjoy the post-retirement life, living on your savings, a penthouse in Gozo seems like a good plan. Meanwhile, parents who want to live near public or private schools for their children can find a townhouse or an apartment in the designated areas.
Also consider living close to your place of employment if you are employed in Gozo or plan on starting a business. Otherwise, you may find you're spending a lot of your time and money going to and from work every day.
Timing to Move In
Since Malta is an attractive place for expats, the real estate market is understandably very swift. With this in mind, it is best to start looking for an apartment about two to four weeks before moving in.
As a foreigner, this may be a short period since you have a lot of adjusting and paperwork to finish. But you can spend these weeks in an Airbnb, looking for the best apartment or house to rent in person.
Alternatively, if you want to start looking for a property while being in your home country, it is best to hire a real estate agent.
If you have the liberty to schedule your move, try to find an apartment or house for rent during the colder months. During the summer, Gozo's mediterranean climate brings many tourists and retirees to the area, raising housing prices.
Meanwhile, winters are comparatively cheaper months from a real estate point of view.
Average Rent
It is important to consider your budget before renting a place in Gozo. Luckily, you can find a home for as little as €500 a month in Gozo. Meanwhile, luxury apartments with breathtaking views cost around €2,500 a month.
Along with the rent, you also have to make provisions in your budget for utilities, such as gas, electricity, and water. If you want Internet, that would add an extra €25 to your monthly expenditure.
The good news is that most Gozo rentals are furnished. But it is certainly not the case with every dwelling, so you may have to purchase furniture depending on the space you choose.
Our comprehensive guide teaches you how to find property for rent in Malta and the expected costs involved in the process.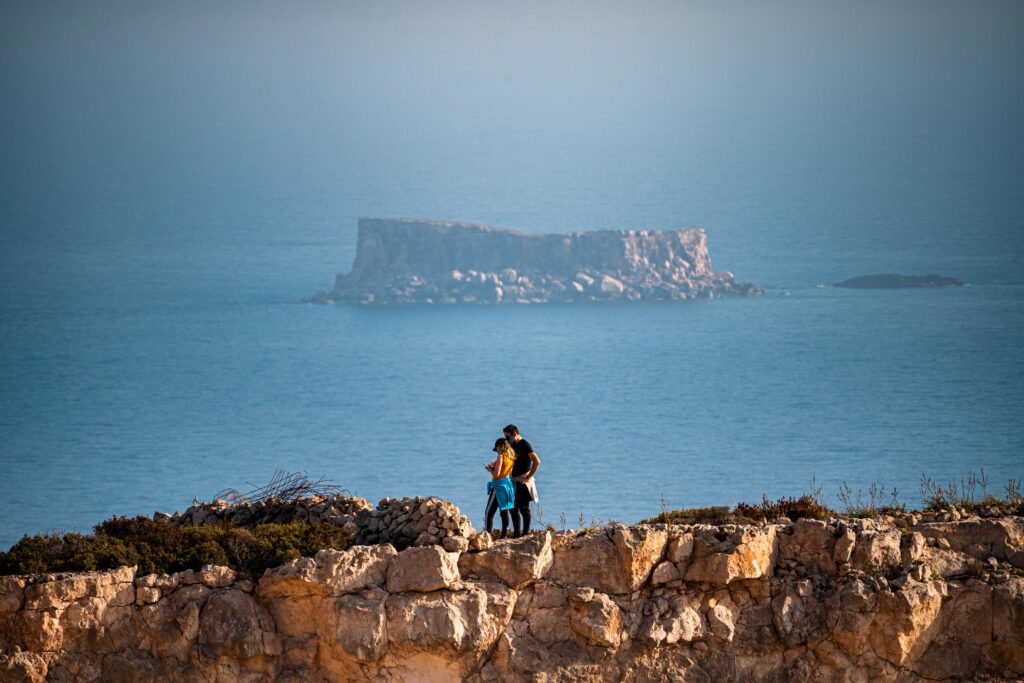 The Tenancy Contract
When you rent property anywhere in Malta, you have to sign the Tenancy Agreement, which protects your interests and that of the landlord. The agreement specifies the information on bill payment and the rent's due date.
It will also mention the duration of the tenancy and the services a landlord is expected to provide to the tenant, such as maintenance. In some cases, the landlord may also put good practice rules for tenants that are common in the area.
Another thing to bear in mind is that most landlords require a deposit. This is typically equivalent to a month of rent. You also usually have to pay the rent in advance.
There are three types of tenancy contracts available.
Long Let
A Long Private Residential Lease in Malta has a minimum duration of one year. Some of the key points to note for this lease type include:
The lessee is obligated to stay in the dwelling and pay the rent for the first six months.
After six months, the lessee may give the lessor a one-month notice to release themselves from the contract through a registered letter.
If the lessor does not want to renew the contract, they must inform the lessee three months before terminating the contract through a registered letter.
If the lessor does not notify the lessee in this period, the lease renews for another year automatically.
Although the obligation, in this case, is a year, the tenant and landlord can come together to have a longer lease contract. For example, you may sign a contract with the landlord for three years or longer. In these instances:
The lessee is obligated to stay in the dwelling and pay the rent for the first twelve months.
After twelve months, the lessee may give the lessor a three-month notice to release themselves from the contract through a registered letter.
If the lessor does not want to renew the contract, they must inform the lessee three months before terminating the contract through a registered letter.
If the lessor does not notify the lessee in this period, the lease renews for another year automatically.
Short Let
If you are only in Gozo for a few months, you can opt for a short term contract. These contracts are available to the following people:
Temporary foreign workers in Malta employed for the duration of six months or less.
International students who are in Gozo for a six-month course.
International lessees who do not want to seek long term residence in the country.
Short Let contract lasts for six months, and the lessee is obligated for the first month. After this obligatory month, the lessee can give a one-week notice to the lessor and release themselves from the contact. A contract of this nature cannot be renewed.
Shared Residential Space
Depending on the nature of your stay in Gozo, you might want to share a house or apartment with someone. It means you will be renting a room or two while sharing amenities, such as the bathroom and kitchen.
Even when you are sharing a space, you need to sign a Tenancy Agreement, as per the Maltese rules.
The duration for such contracts is also six months, and you can release yourself from the contract by giving a week's notice through a registered letter. Again, such a contract cannot undergo renewal.
Admittedly, understanding all these contract rules may be a bit tricky for you. If you have a reliable lawyer, translator, and notary by your side, you will not have any legal trouble.
Final Words
Finding a new home in any place can be daunting, especially if it is your first time in the country. However, with a bit of prior know-how, the process becomes more manageable. In this guide, we discussed the factors you should consider before finding either a short or long term place to rent in Gozo and went over the three types of rental agreements.
If you are searching for accommodation from your own country, you can use any of the Maltese real estate websites to find everything from penthouses to Gozo farmhouses for rent. But if you are in Malta at the time of the search, you should visit the properties in person to get a better deal.
If you're still struggling to find the right rental in Gozo, have doubts about your tenancy agreement, or have any other questions that we left unanswered, reach out. As professional relocation experts, it's our job to make your move to Gozo as easy as possible!